BBQ Cheddar Burger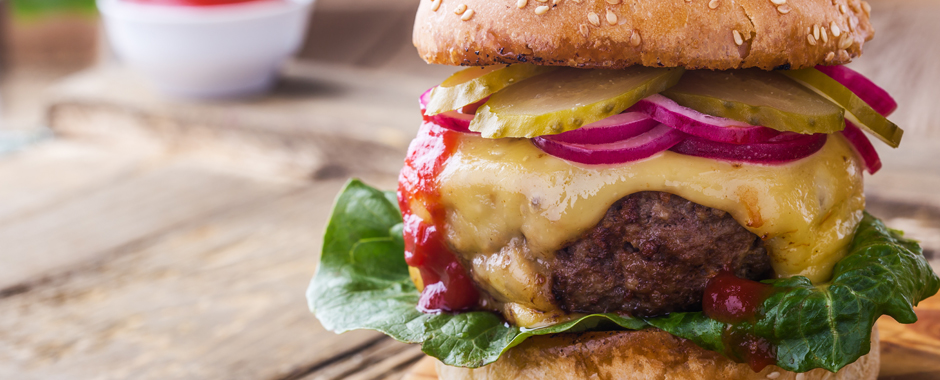 Counts as: 4 Life Proteins, 1 Life Carb, 1 Life Fat

Ingredients:
1 hamburger patty 93% lean

1 Tbsp barbecue sauce

1 oz reduced fat cheddar cheese

2 slices red onion

1 leaf lettuce

1 slice tomato
Directions:
1. Spread barbecue sauce over burger.
2. Top burger with cheese and place on grill or under broiler.

3. Once cheese is melted, top with onion, lettuce and tomato. Serve immediately.