Beef & Broccoli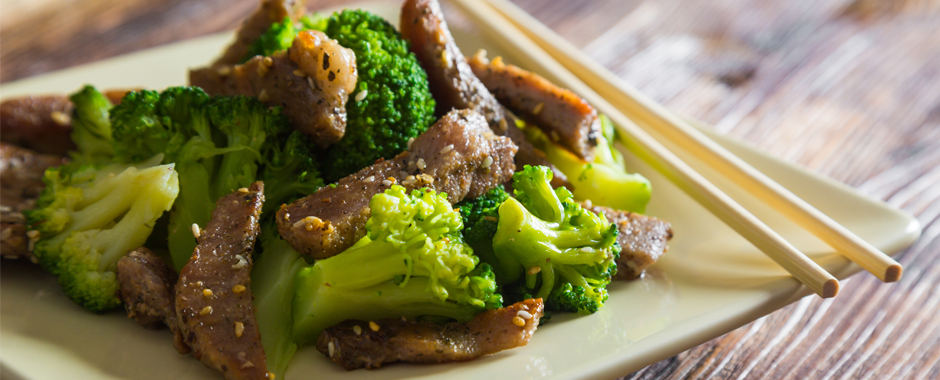 Counts as: 4 Life Proteins, 3 Life Carbs, 5 Life FatsIngredients:
6 ounces beef round steak
1 Tbsp low sodium soy sauce

1 Tbsp vinegar

1 Tbsp Sugar Twin brown sugar

1 garlic clove, minced

1/4 tsp crushed red pepper

1/2 medium carrot, thinly sliced

1 cup fresh broccoli florets

1 tsp cornstarch

1 Tbsp water

Directions:
1. Partially freeze meat. Thinly slice meat across the grain into bite size strips. Set aside.

2. In a bowl, stir together soy sauce, vinegar, sugar, garlic and red pepper. Stir in meat. Cover and refrigerate for 10 minutes.

3. Coat skillet with nonfat cooking spray and heat over medium-high flame; add sauce mixture and meat. Cook until meat is no longer pink.

4. Add vegetables and cook until tender.

5. Whisk together cornstarch and water; stir into skillet and cook until thickened.

6. May be served with brown rice for an additional starch exchange.