Tangy Shrimp Skewers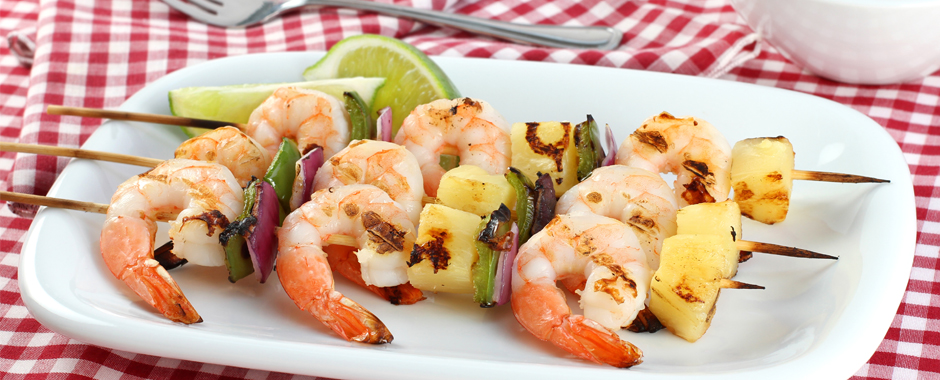 Counts as: 3 Life Proteins, 2 Life Carbs
Ingredients:
5 oz fresh or fresh-frozen raw shrimp, peeled and deveined

1/2 cup pineapple chunks, canned in juice (drain and reserve juice)

1/2 medium red pepper, cut into 1 inch pieces

1/4 red onion, cut into 1 inch pieces

2 Tbsp low-sodium soy sauce

2 Tbsp water

1 tsp minced ginger

1 or 2 garlic cloves, minced



Directions:
1. Preheat broiler or grill.
2. In a small saucepan, combine reserved pineapple juice, soy sauce, ginger, and garlic, over a medium flame. Cook, stirring, until slightly thickened.
3. Thread shrimp, pineapple, pepper, and onions, onto metal skewers, alternating the ingredients.

4. Place skewers onto grill or broiler pan (coated with nonfat cooking spray). Cook, brushing with sauce, approximately 4 to 5 minutes per side, or until shrimp are opaque and cooked through.