Vegetarian Pepper Quesadilla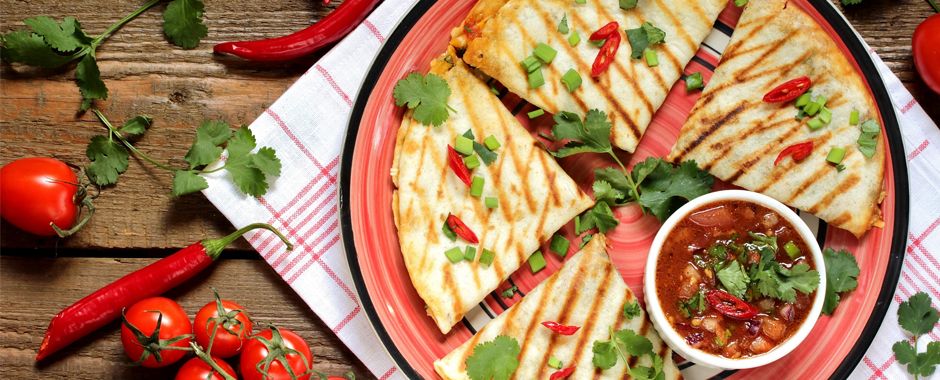 2 Servings, Each Counts as: 1 Life Proteins, 3 Life Carbs, 2 Life Fats

Ingredients:
1/2 green pepper, chopped
1/2 red pepper, chopped
10 small green onions, chopped
2 oz reduced-fat shredded cheese, such as cheddar
1 corn or flour tortilla
Dash salt, pepper, and cumin
Salsa




Directions:
1. Sauté onion and pepper in skillet.

2. Stir in salt, pepper, and cumin.

3. Remove from heat.

4. Spoon cheese onto tortilla. Top with pepper mixture.

5. Place on baking sheet and bake in 350 degree oven for 5 to 10 minutes until cheese is melted.

6. Top with salsa before serving.