Minestrone Soup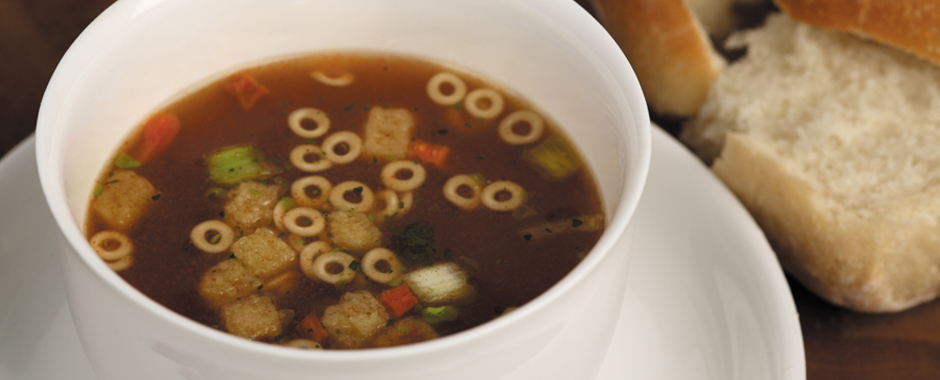 8 Servings, Each Counts as: 4 Life Proteins, 1 Life Carbs, 2 Life Fats

Ingredients:
2 cups of onion
2 Tbsp low sodium tomato paste
1/4 cup chopped fresh parsley
4 garlic cloves, chopped
1 carrot, diced
1 stalk celery, diced
1 cup chopped fresh spinach
1 cup lentils, rinsed
2 bay leaves
8 sprigs parsley
6 sprigs fresh thyme
9 cups low sodium vegetable broth
1 tomato, diced
2 cups cooked whole wheat pasta
pepper to taste


Directions:
1. In a large stock pot coated with nonfat cooking spray saute onions until brown.
2. Add tomato paste, chopped parsley, garlic, carrots, celery and spinach.
3. Add lentils, bay leaves, parsley, thyme sprigs (tied together) and broth and bring to a boil.
4. Lower heat and simmer partially covered for 20 minutes.
5. Add tomato and season with pepper.
6. Simmer for 10 minutes.
7. Remove bay leaves and parsley-thyme sprigs; discard.

8. Add pasta, heat through and serve.