French Onion Soup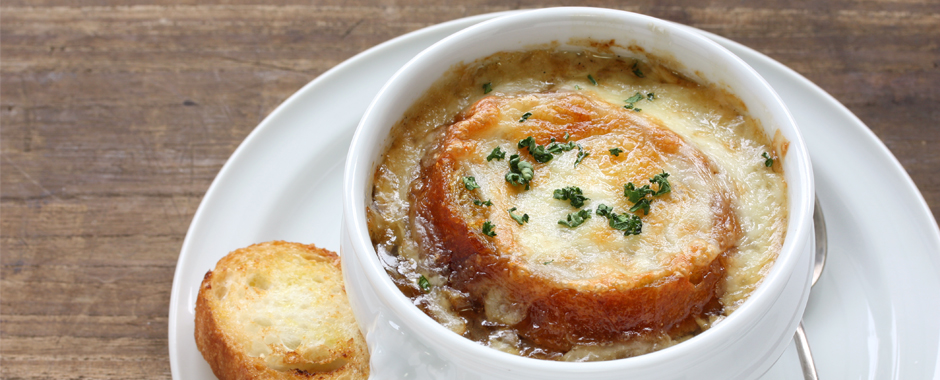 1 Serving, Counts as: 1 Life Protein, 3 Life Carbs, 4 Life Fats
Ingredients:
1/2 cup raw white onion slices
1 packet low sodium beef bouillon

1 cup water
1 bay leaf
1/4 tsp onion powder
3 slices melba toast
Dash of ground pepper
1 ounce reduced fat/part skim cheese



Directions:
1. Saute onions in skillet coated with nonfat cooking spray.
2. Add beef bouillon to onions.

3. Add water, pepper, onion powder and bay leaf.
4. Bring to a boil and allow to simmer 10 minutes.
5. Remove bay leaf.
6. Place soup in a bowl. Top with melba toast.
7. Sprinkle cheese over melba toast.
8. Microwave soup until cheese is melted.
9. Serve hot.