Eggplant Parmigiana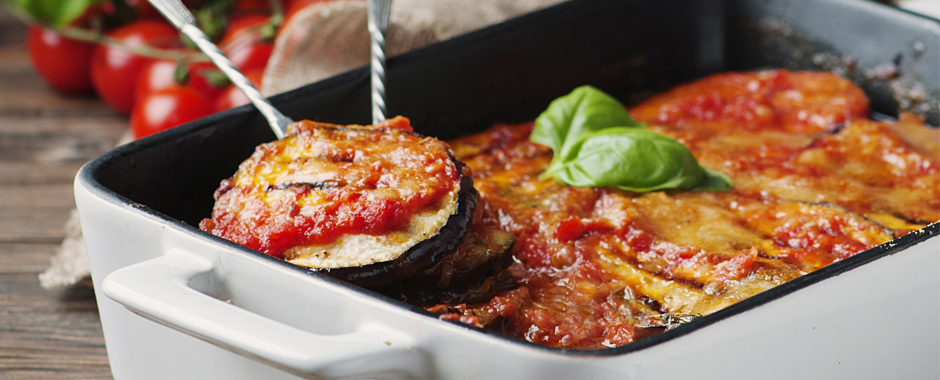 2 Servings, Each Counts as: 2 Life Proteins, 4 Life Carbs, 3 Life Fats
Ingredients:
1/2 cup light tomato sauce
1 small tomato, chopped
1/2 cup water
1 tsp dried onion
1 tsp garlic powder
Dash dried parsley flakes
Dash of salt
Dash oregano
Dash pepper
1/2 eggplant, sliced to 1/4 inch thick
1/2 cup egg substitute
1/2 cup breadcrumbs
4 oz part-skim mozzarella cheese, shredded




Directions:
1. In a small saucepan, combine tomato sauce, tomato, water, dried onion, garlic powder, parsley flakes, salt, oregano, and pepper. Heat to a simmer and set aside.
2. Dip in eggplant slices in egg, then into breadcrumbs.
3. Coat skillet with nonfat cooking spray and heat over medium flame. Lightly brown each side of eggplant.
4. Coat casserole dish with nonfat cooking spray. Arrange half of the eggplant slices in a single layer in casserole dish.
5. Top with half of the tomato sauce. Sprinkle with half of the cheese.
6. Repeat process with remaining eggplant, sauce, and cheese.

7. Bake, uncovered, in a 400 degree F oven for 10 to 15 minutes, or until cheese is melted.