Chicken Stir-fry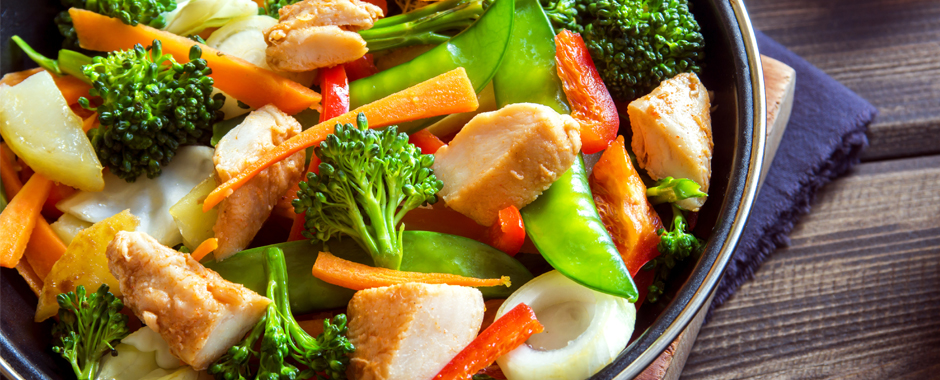 2 Servings, Each Counts as: 4 Life Proteins, 1 Life Carbs, 5 Life Fats

Ingredients:
10 oz raw chicken breast tenders cut into strips
2 Tbsp olive oil
1 cup broccoli florets
1/2 cup carrots, sliced
1/2 cup snow peas
1 garlic clove, chopped
1 tsp ginger powder
1 tsp rice vinegar

1 tsp low sodium soy sauce


Directions:
1. In a large skillet or wok, heat one tbsp. of oil on medium-high heat and stir-fry chicken until no longer pink. Add ginger and set aside.
2. Heat the other Tbsp of oil in the wok and add the garlic, followed by the remaining ingredients.
3. Stir-fry for 4-5 minutes or until tender-crisp.

4. Return chicken to pan and stir-fry until chicken is heated through.