Puffy Omelet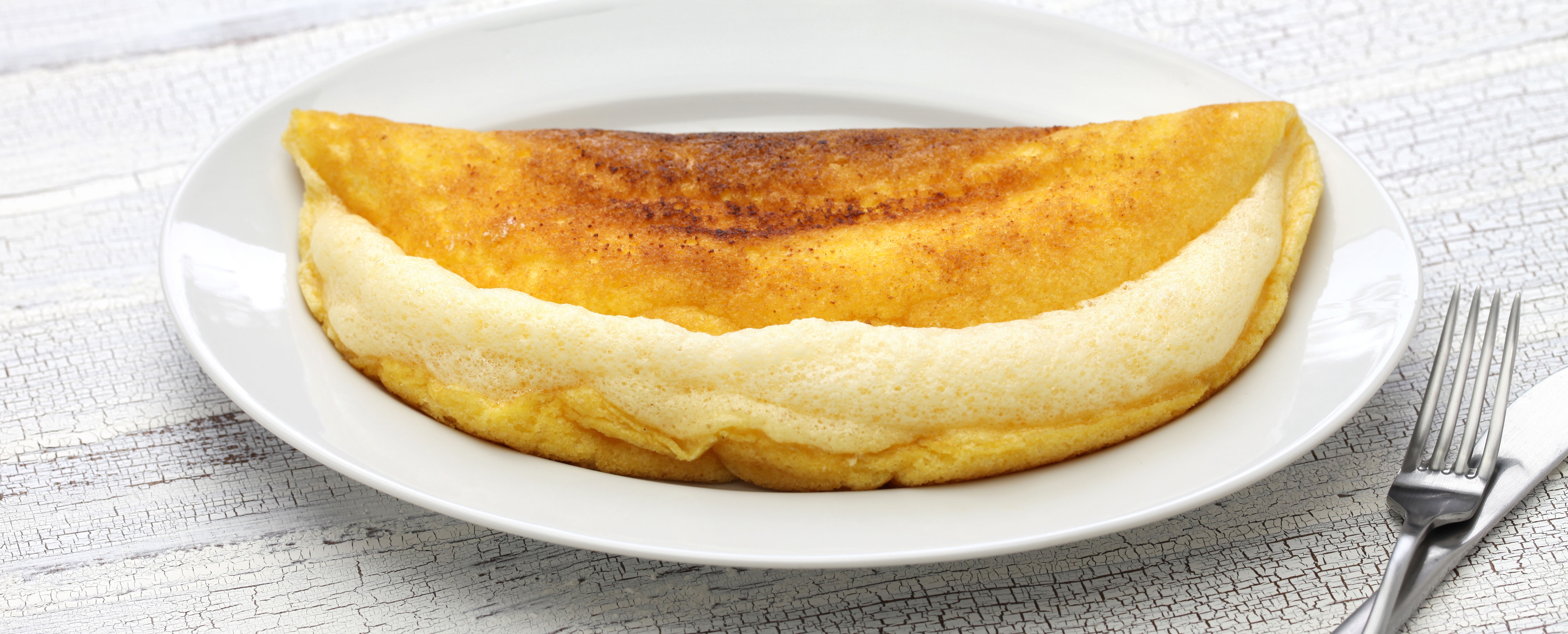 1 Serving Counts as: 2 Life Proteins, 5 Life Fats

Ingredients:
2 eggs, separated
1/4 cup water
1/4 tsp salt
1/8 tsp pepper




Directions:
1. With a mixer, beat egg whites, water and no salt on a high speed until stiff, but not dry.
2. In a separate bowl, beat egg yolks and pepper on high speed until very thick and lemon colored, Fold yolks into egg whites.
3. Coat 10-inch ovenproof skillet with nonfat cooking spray. Heat skillet over medium flame.
4. Pour egg mixture into skillet; reduce heat.
5. Cook over low heat until puffy and light brown on bottom, about 5 minutes.
6. Bake uncovered, in 325-degree oven, until knife inserted in the center comes out clean.

7. Fold omelet in half; slip onto a plate.