Sausage Patties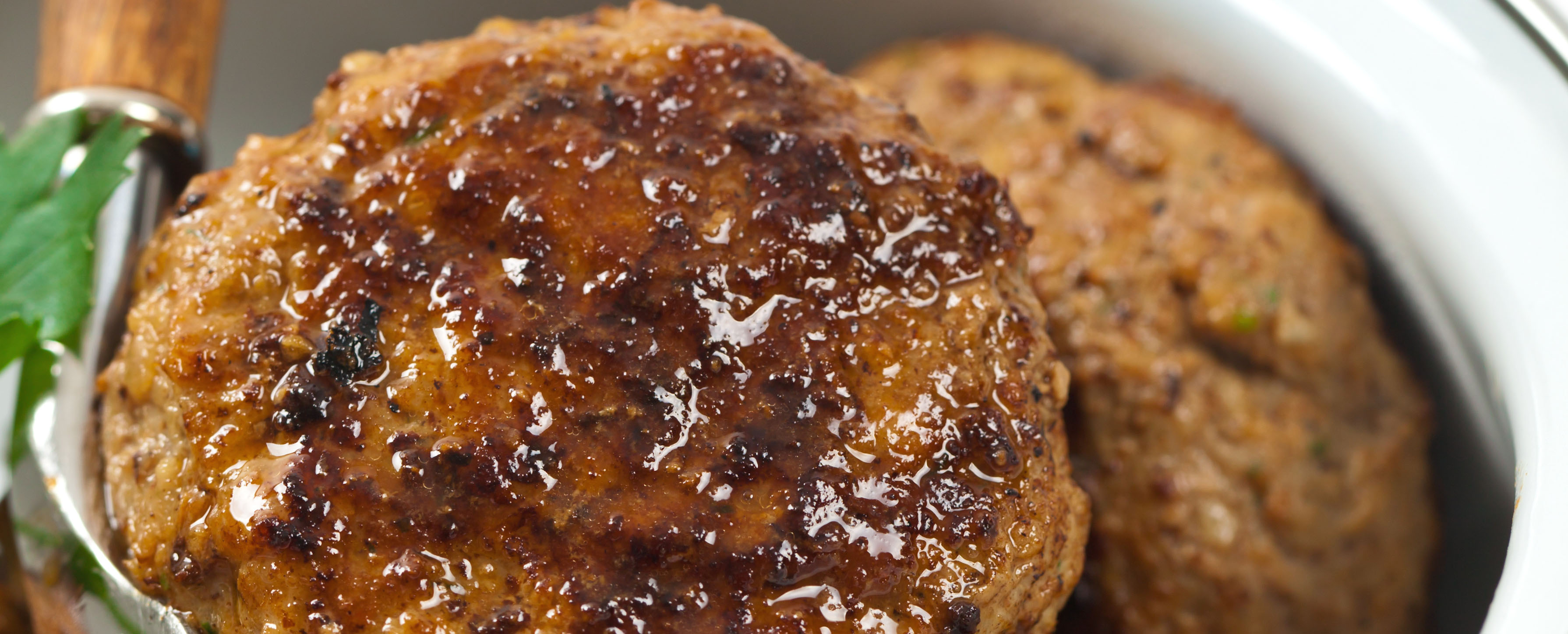 12 Servings, Each Counts as: 2 Life Proteins, 1 Life Carbs, 7 Life Fats
Ingredients:
10 green onions, finely chopped
1/2 cup breadcrumbs (made from low calorie bread)
2 pounds of ground lean pork
1 tsp white pepper
1 tsp black pepper
1/4 tsp cayenne pepper
1 tsp finely chopped fresh thyme
1 tsp finely chopped fresh sage




Directions:
1. Coat skillet with nonfat cooking spray and heat over medium flame.

2. Cook onion, stirring occasionally, until softened and beginning to brown. Remove from heat and cool 10 minutes.

3. While onions are cooling, stir together bread crumbs and milk in a large bowl and let stand until crumbs absorb the milk.

4. Add onions and remaining ingredients to crumb mixture and stir with a fork until well blended.

5. Preheat oven to 250 degrees F.

6. Form sausage patties into 12 - 1/2 inch thick patties, with dampened hands, and arrange on a wax paper lined tray.

7. Coat heavy skillet with nonfat cooking spray; heat over medium-high flame. Cook patties, turning once, until browned and cooked through, about 4 to 6 minutes per batch.

8. Transfer to shallow baking pan and keep warm, covered with foil, in oven while cooking remaining batches.