Adobo Chicken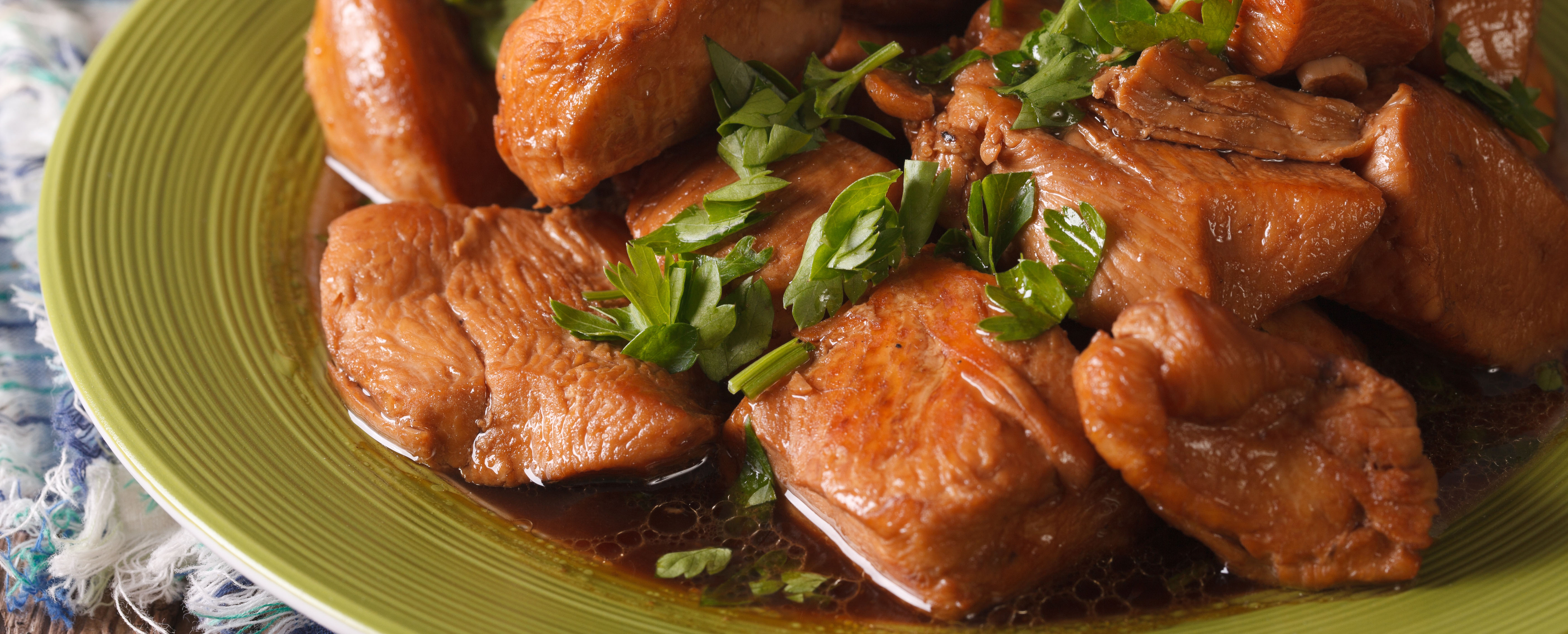 1 Serving Counts as: 4 Life Proteins, 2 Life Fats

Ingredients:
6 oz chicken breast, boneless, skinless
1 or 2 garlic cloves, crushed
2 Tbsp low sodium soy sauce
3/4 cup water
1/4 cup distilled vinegar
1/8 tsp black pepper
1 bay leaf


Directions:
1. Rinse chicken; pat dry. Set aside.
2. In a medium sauce pan, mix garlic, soy sauce, water, vinegar, black pepper and bay leaf3. In a skillet coated with nonfat cooking spray, sear chicken over medium heat, approximately 3 to 4 minutes, per side.
4. Add chicken to marinade.
5. Simmer over low heat for 25 minutes, or until chicken is cooked through.

6. Remove chicken from pot. Continue to cook sauce until slightly thick or desired consistency.