Baked Stuffed Fish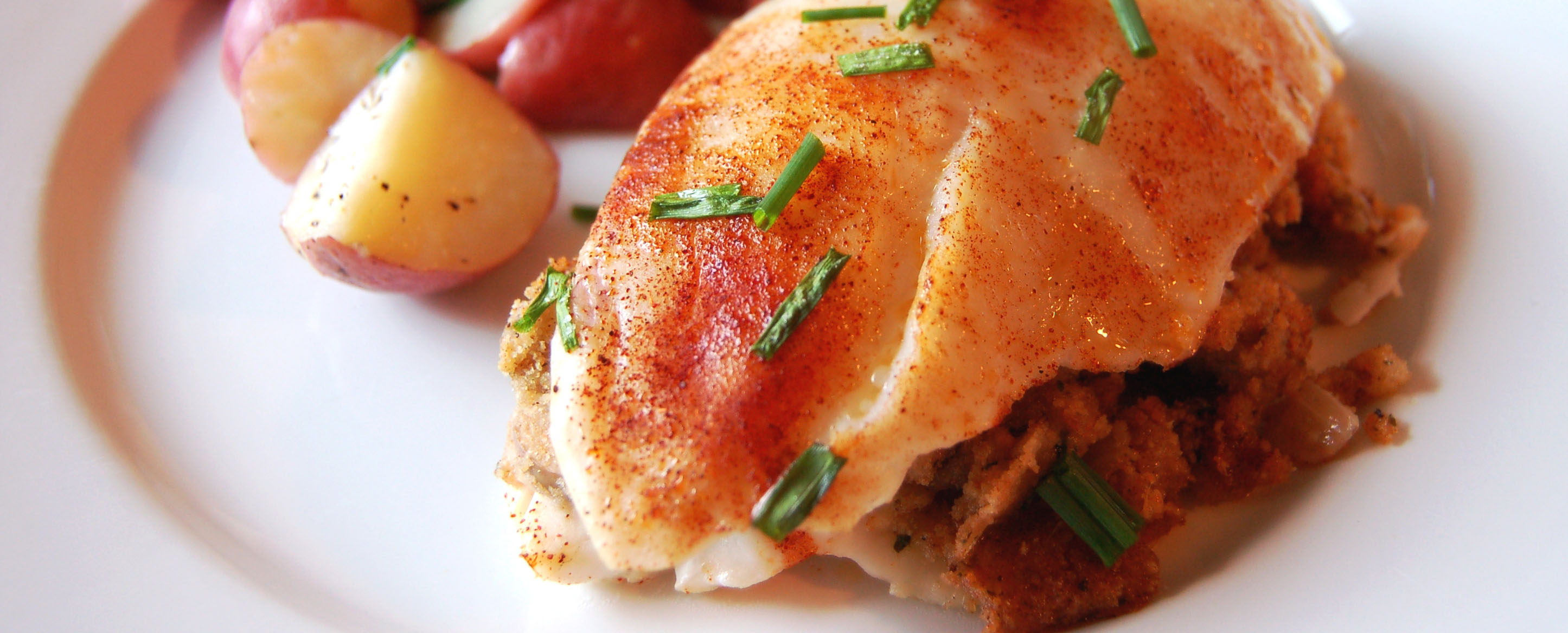 1 Serving Counts as: 1 Life Protein, 3 Life Carbs, 1 Life Fat

Ingredients:
5 oz fish fillet, such as tilapia
1 slice diet bread, toasted and diced
1 garlic clove, minced
1 tsp dried minced onion
1/2 cup chopped mushrooms
1/2 medium carrot, shredded
1 Tbsp lemon juice
1/4 tsp dried marjoram
1/4 tsp pepper
"I can't Believe It's Not Butter"
1/4 cup lemon juice


Directions:
1. Preheat oven to 350 degrees F. Coat baking dish with nonfat cooking spray.
2. Cut fillet into 2 pieces; set aside.
3. Coat skillet with nonfat cooking spray. Add garlic, onions, and mushrooms; sauté until tender.
4. Add in carrots, 1 Tbsp lemon juice, marjoram, and pepper; toss gently to combine.
5. Spoon stuffing on top of one piece of the fillet. Top with remaining piece of fish.

6. Season fillet with butter spray; sprinkle with ¼ cup lemon juice. Bake, uncovered, until fish flakes easily with fork, or about 30 minutes.