BBQ Chicken Skewers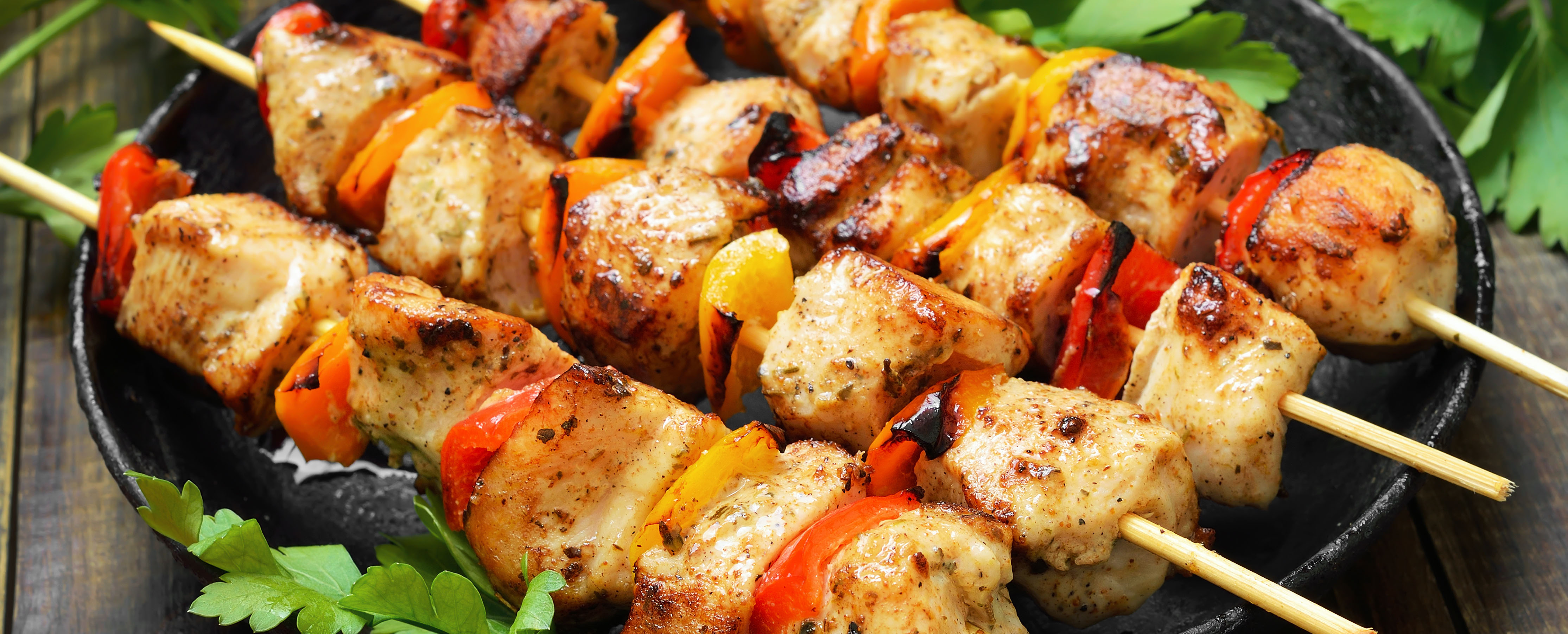 4 Servings, Each Counts as: 5 Life Proteins, 5 Life Carbs, 1 Life Fats

Ingredients:
32 oz boneless-skinless chicken breast
1/4 cup BBQ sauce, divided
1 to 2 Tbsp hot sauce
2 Tbsp water
2 green peppers
4 packets brown sugar substitute
Kabob skewers


Directions:
1. Cut chicken into cubes.
2. In a small bowl, combine hot sauce, water, sugar substitute, and half of the BBQ sauce.
3. Toss chicken in marinade to coat.
4. Chop green pepper into large dice, about 1 inch thick.
5. Alternate chicken and pepper on skewers; grill or bake in 400-degree F oven.
6. While cooking, brush remaining BBQ sauce over skewers.

7. Cook approximately 10 to 15 minutes, or until chicken is no longer pink.