Beef Stroganoff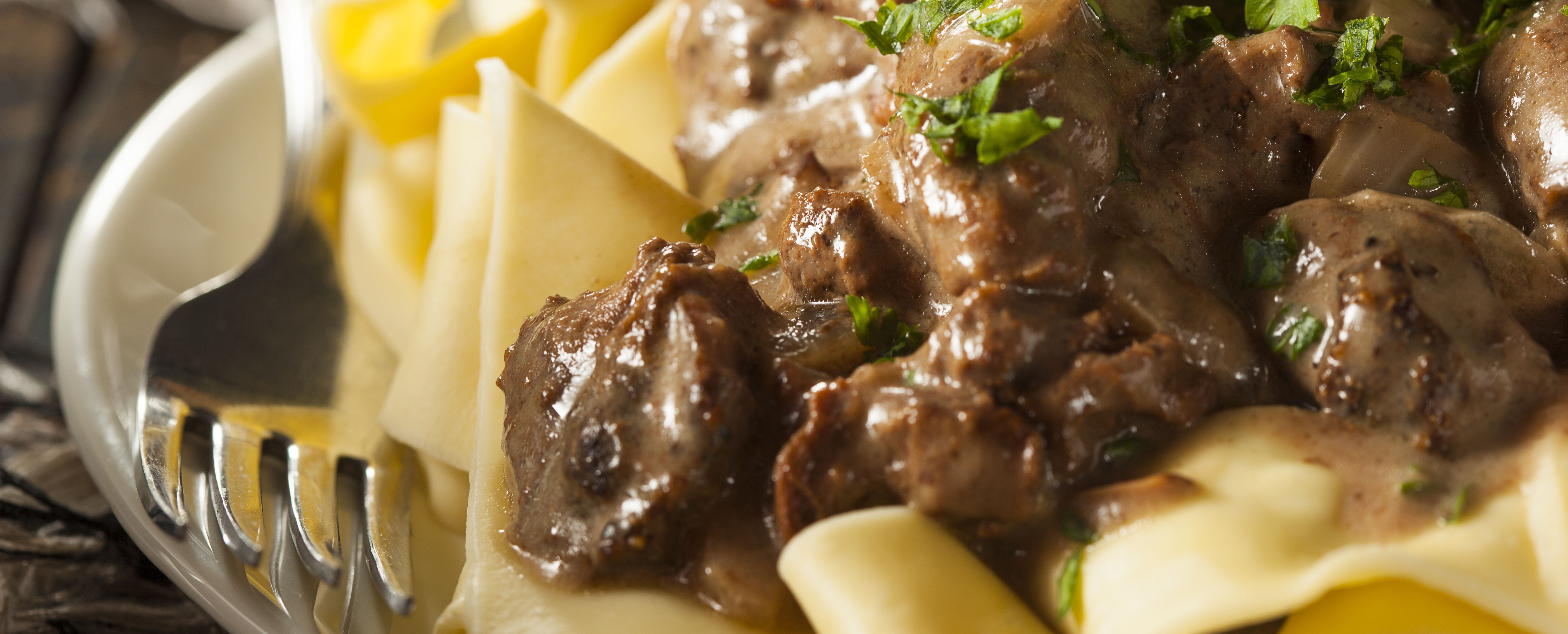 8 Servings, Each Counts as 3 Life Proteins, 1 Life Carbs, 3 Life Fats

Ingredients:
1 Tbsp olive oil
2 1/2 lbs beef tenderloin, thinly sliced
1 tsp black pepper
1 Tbsp butter
1 cup sliced mushrooms
1/2 cup chopped green onions
1/4 cup white wine
2 Tbsp tomato paste, no salt added
2 Tsp Dijon mustard
3 cups low-sodium beef broth
1 1/4 cup nonfat sour cream


Directions:
1. In a large pot, heat oil over high flame
2. Season beef with the pepper and sauté until browned.
3. Remove the beef from the pot and set aside, pour off any excess fat.
4. Melt the butter in the pot and sauté the mushrooms and onions.
5. Add the white wine and simmer until liquid is reduced by half.
6. Stir in the tomato paste and mustard; cook for 2 minutes.
7. Add the broth and beef, bring to a boil.

8. Reduce the heat and simmer for 5 minutes.