Beef Vegetable Soup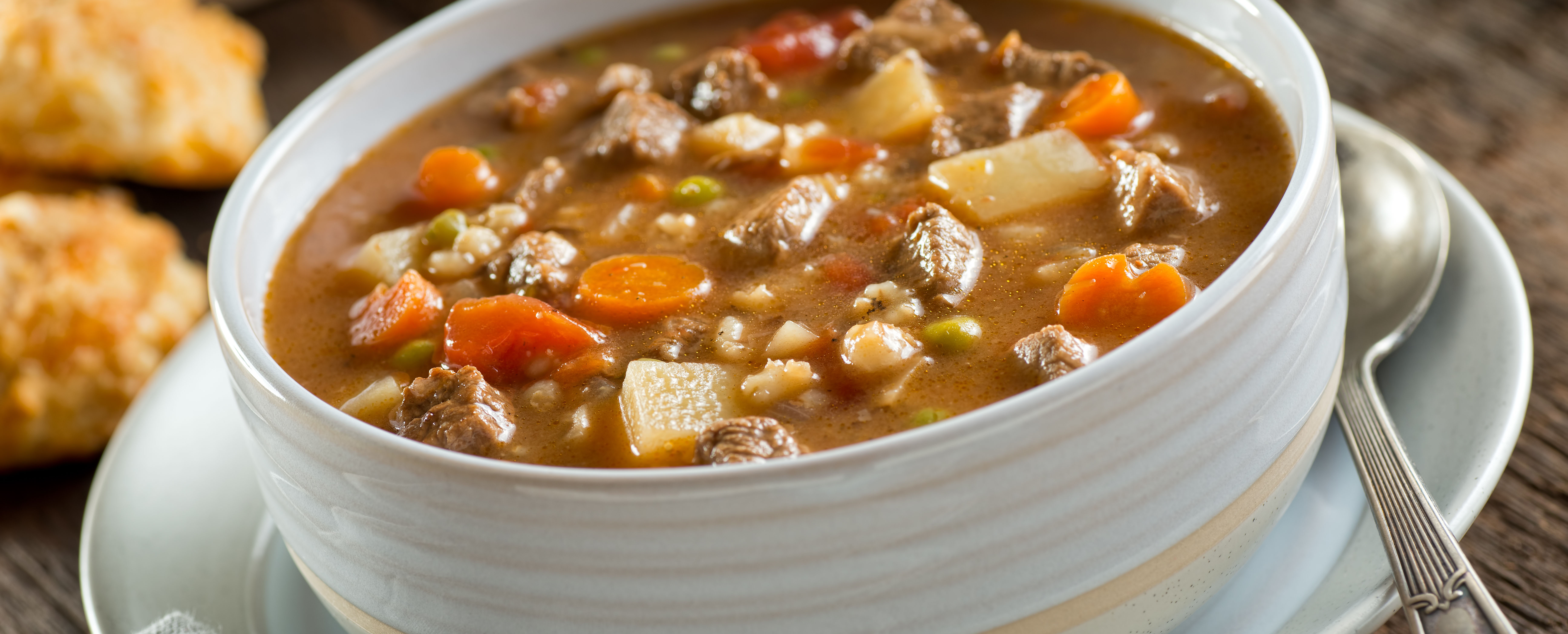 1 Serving, Counts as: 5 Life Protein, 2 Life Carbs, 8 Life Fats

Instructions

6 ounces of chuck roast
2 cups Herb-Ox low sodium beef broth, prepared from bouillon
1/2 medium carrot, thinly sliced
1/2 large rib celery, sliced
1/2 cup fresh green beans, trimmed and cut into 1/2 inch pieces
1 small tomato, seeded and diced

Directions

1. Rinse roast and pat dry; cut into 1-inch pieces. Season with pepper.
2. Coat a dutch oven with nonfat cooking spray. Add beef and cover over a medium flame until lightly browned.
3. Add beef broth, bring to a boil
4. Add remaining ingredients to pot. Return soup to a boil.
5. Reduce heat; cover and simmer until beef and vegetables are tender, approximately 20 minutes.
6. Serve immediately or store in refrigerator up to 24 hours.