Beef Tenderloin with Mushroom Wine Sauce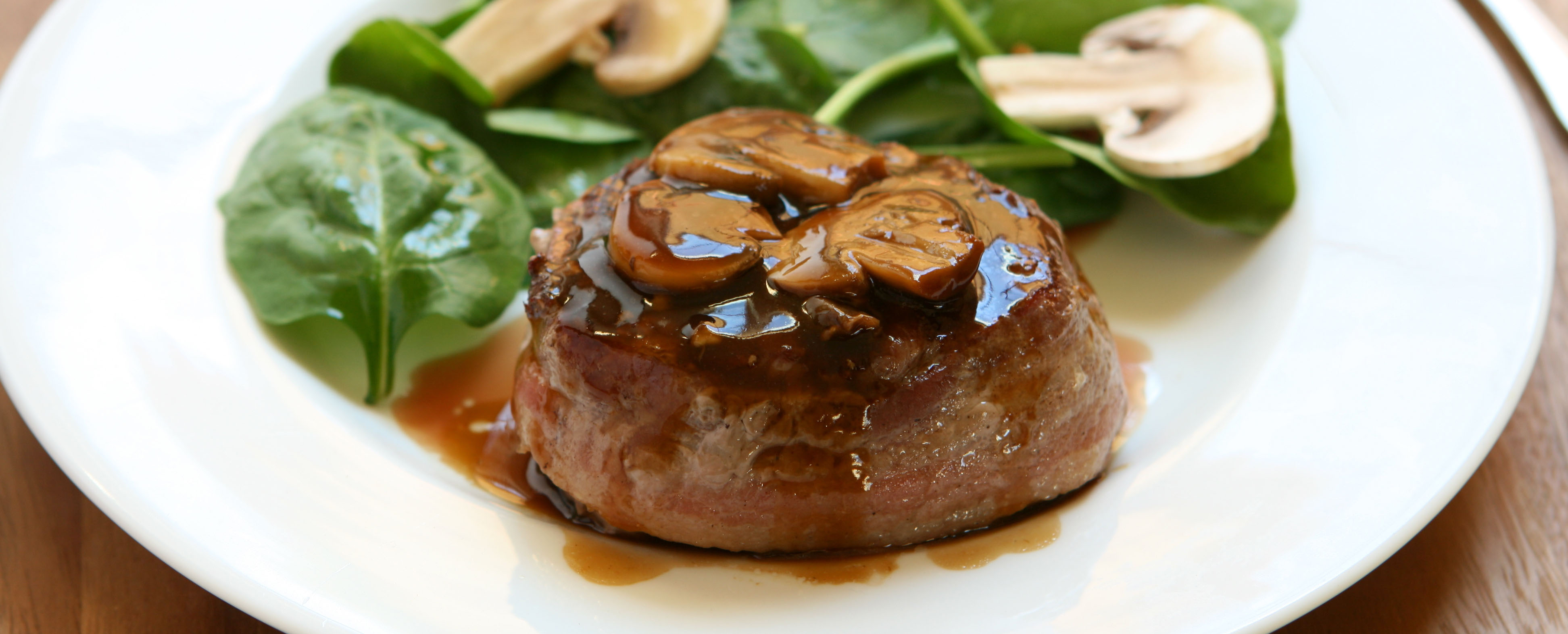 6 Servings, Each Counts as: 2 Life Proteins, 1 Life Carbs, 3 Life Fats

Ingredients:

1/2 cup flour
1 1/2 pounds beef tenderloin
2 Tbsp olive oil
1 cup chopped green onion
2 garlic cloves, chopped
2 celery ribs, chopped
2 cups shitake mushrooms, chopped
2 Tbsp fresh thyme, chopped
1 bay leaf
1/2 tsp black pepper
1 1/2 cups red wine
1 Tbsp low sodium Worcestershire sauce
1 Tbsp balsamic vinegar

Directions:1. Preheat oven to 400 degrees F.
2. Roll tenderloin, lightly, in flour. Sear all side in a hot grill pan or sauté pan.
3. Cook in oven for 24 to 30 minutes. Allow to rest 10 to 15 minutes; slice tenderloin thinly. Cover loosely with foil to keep warm.
4. While tenderloin is roasting, sauté the onion, garlic and celery in oil.
5. Add the mushrooms and continue to sauté for about 5 minutes.
6. Add remaining ingredients and bring to a boil.
7. Reduce heat, cover, and simmer about 20 minutes.

8. Remove bay leaf and serve over sliced beef tenderloins.