Bourbon Pork Tenderloin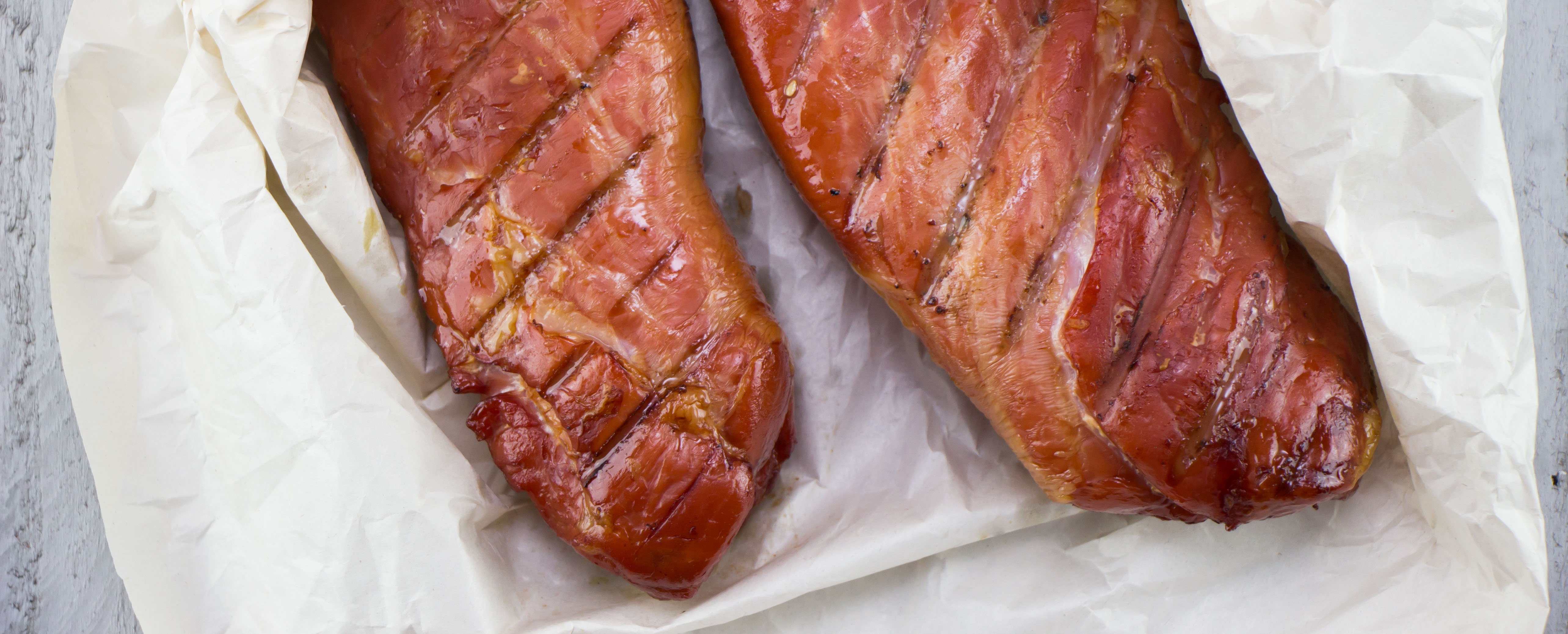 3 Servings, Each Counts as: 1 Life Protein, 1 Life Fat

Ingredients:
3 pound pork tenderloin
1/2 tsp salt
1/2 tsp ground black pepper
1/2 tsp garlic powder
1/2 cup chopped onion
1/4 cup low sodium soy sauce
1/4 cup bourbon or apple juice
2 Tbsp lemon juice
2 Tbsp molasses
1/4 cup water or low sodium chicken broth
1 garlic clove, minced
1 tsp minced ginger


Directions:
1. Preheat oven to 350 degrees F.
2. Rinse tenderloin and pat dry. Trim away excess fat.
3. Combine salt, pepper and garlic powder in a small bowl, season each tenderloin with pepper-garlic blend, rubbing into the meat.
4. Coat broiling pan or baking pan with nonfat cooking spray. Place tenderloins on pan. Tuck narrower (tail) end, which is about 2-3 inches, underneath the roast to create an even thickness all over ot allow the roast to cook in equal amount of time.
5. In a small saucepan, combine onion, soy sauce, bourbon, lemon juice, water or broth, garlic and ginger.
6. Place pork tenderloin in the oven and bake for 15 minutes, then brush with bourbon glaze and continue to cook another 15 minutes. Turn tenderloin over and brush other side with glaze and return to oven for another 10-15 minutes longer. Tenderloin should register to an internal temperature of about 160 degrees.

7. Remove from oven and allow to rest 5 to 10 minutes before slicing. To serve, arrange sliced meat on a platter and drizzle with remaining glaze; or arrange cooked pork on each individual plate over a couple tablespoons of sauce.