Caesar Shrimp Skewers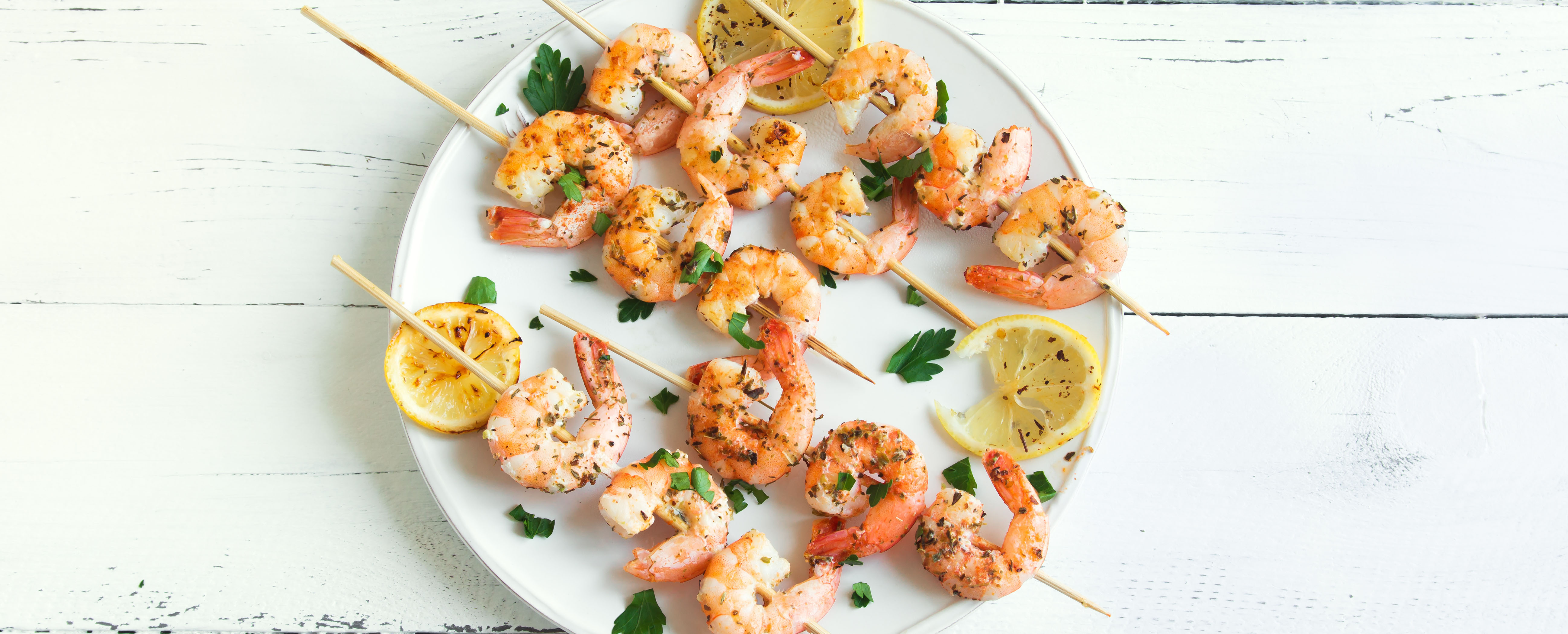 1 Serving, Counts as: 2 Life Proteins, 2 Life Carbs, 2 Life FatsIngredients:
1 Tbsp fat-free Caesar dressing
2 Tbsp lemon juice
1 Tbsp margarine, melted
1 tsp garlic powder, divided
1 green onion, chopped
1/4 tsp salt
5 oz fresh shrimp, peeled and deveined
1 medium green pepper, cut into 2 inch pieces
kabob skewers
nonfat cooking spray


Directions:
1. In a small bowl, combine dressing, lemon juice, margarine, chopped onion, and ½ tsp garlic powder.
2. Place shrimp and peppers on skewers, alternating ingredients.
3. Season skewers with salt and remaining garlic powder.
4. Place skewers on grill.
5. Brush with dressing and turn occasionally while grilling.
6. Cook until peppers begin to soften and shrimp are cooked through.

7. Serve warm over rice.