Chicken Caldo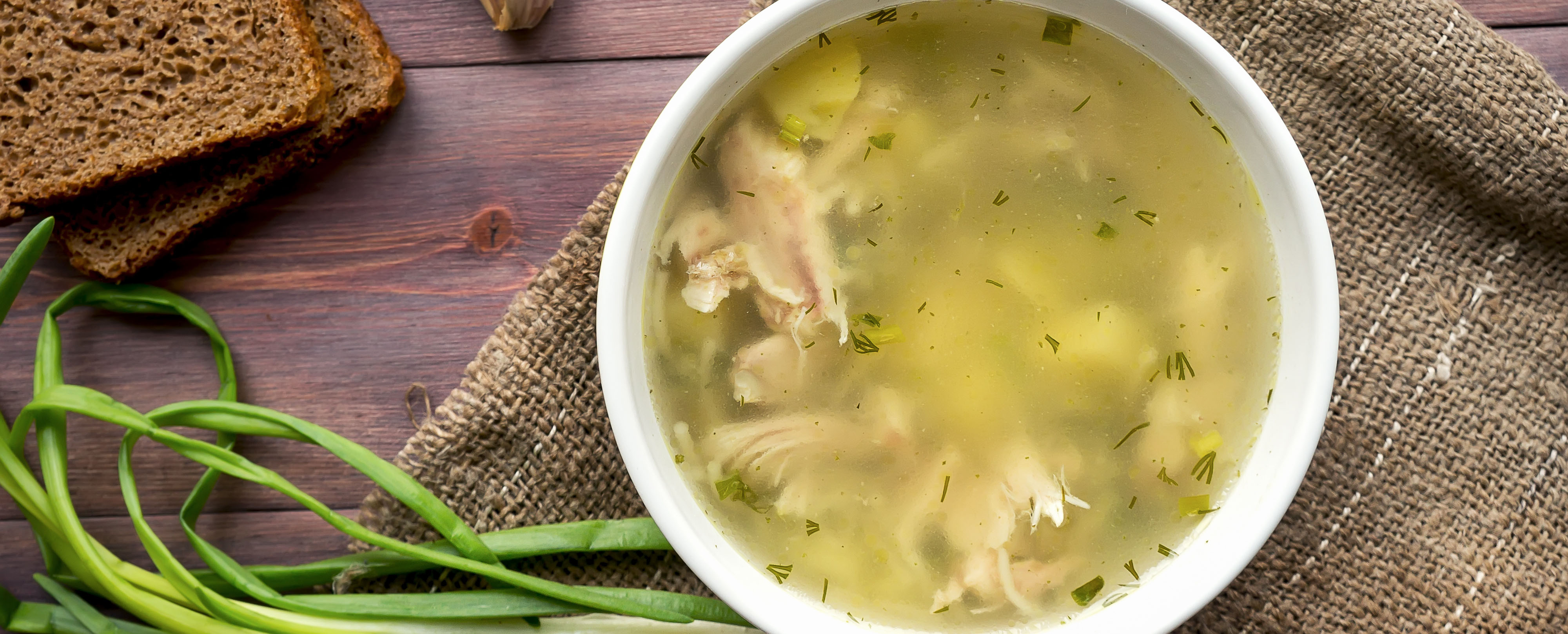 1 Serving, Each Counts as: 8 Life Protein, 3 Life Carbs, 3 Life Fats


Ingredients
6 ounces boneless, skinless chicken breast
Dash of ground pepper
3 green onions, chopped
1 garlic clove, minced
2 cups of water
1/2 large rib celery, sliced
1/2 medium sliced zucchini
1/2 cup chopped cabbage
1/4 tsp salt
1/8 tsp black pepper, to taste


Directions
1. Rinse chicken and pat dry. Cut into bite-size pieces. Season with pepper.
2. Place chicken, onion, and garlic in a medium saucepan.
3. Reduce heat; simmer for 30 minutes or until chicken is tender.
4. Add remaining ingredients; simmer for another 20 minutes, or until vegetables are soft.
5. Serve immediately or refrigerate up to 24 hours.