Cauliflower with Cheese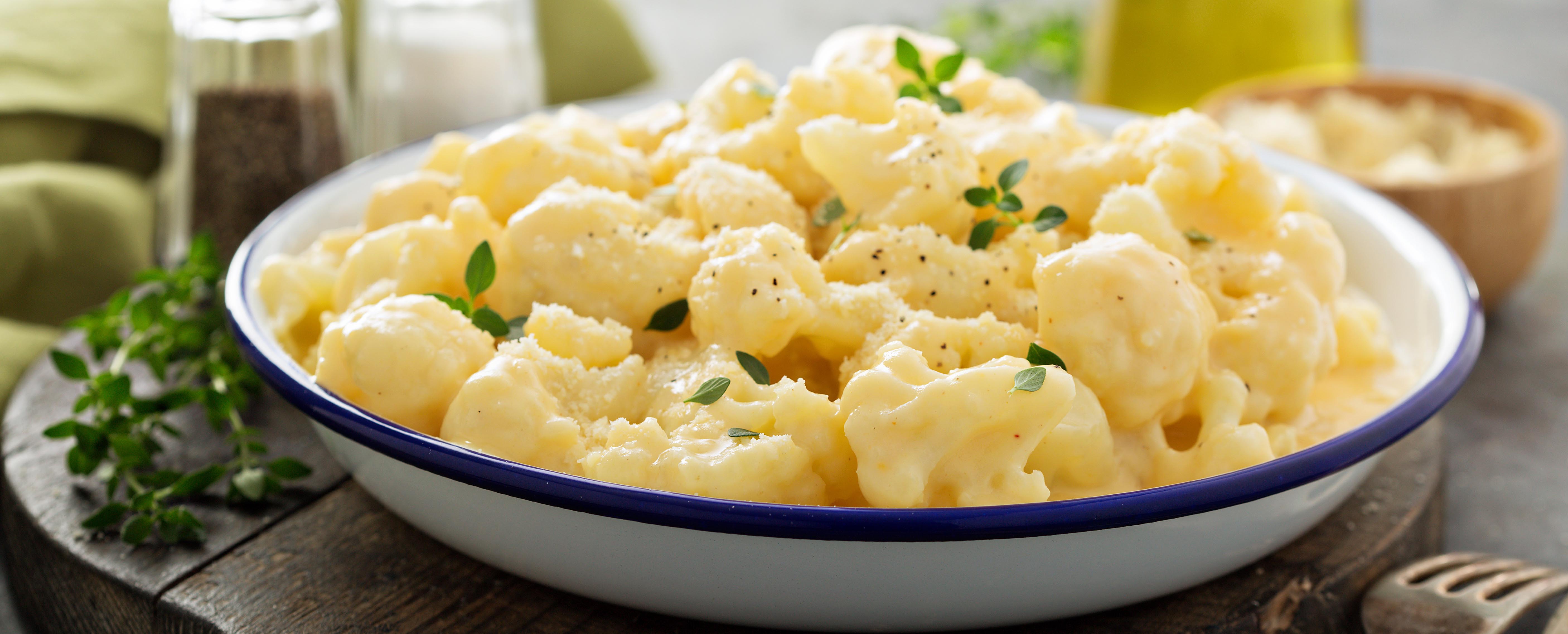 1 Serving, Counts as: 1 Life Protein, 1 Life Carb, 1 Life FatIngredients:
1 cup raw cauliflower florets
1/4 cup water
1oz shredded low-fat cheddar cheese
1/2 cup skim milk
Drop of hot sauce, if desired


Directions:
1. Place cauliflower in a microwave dish. Pour water over cauliflower. Heat on high for 3 to 5 minutes. Drain and set aside.
2. In a saucepan, heat remaining ingredients over medium heat, stirring frequently, until cheese is melted, and mixture is smooth.

3. Pour over cauliflower before serving.