Cheesy Beef & Broccoli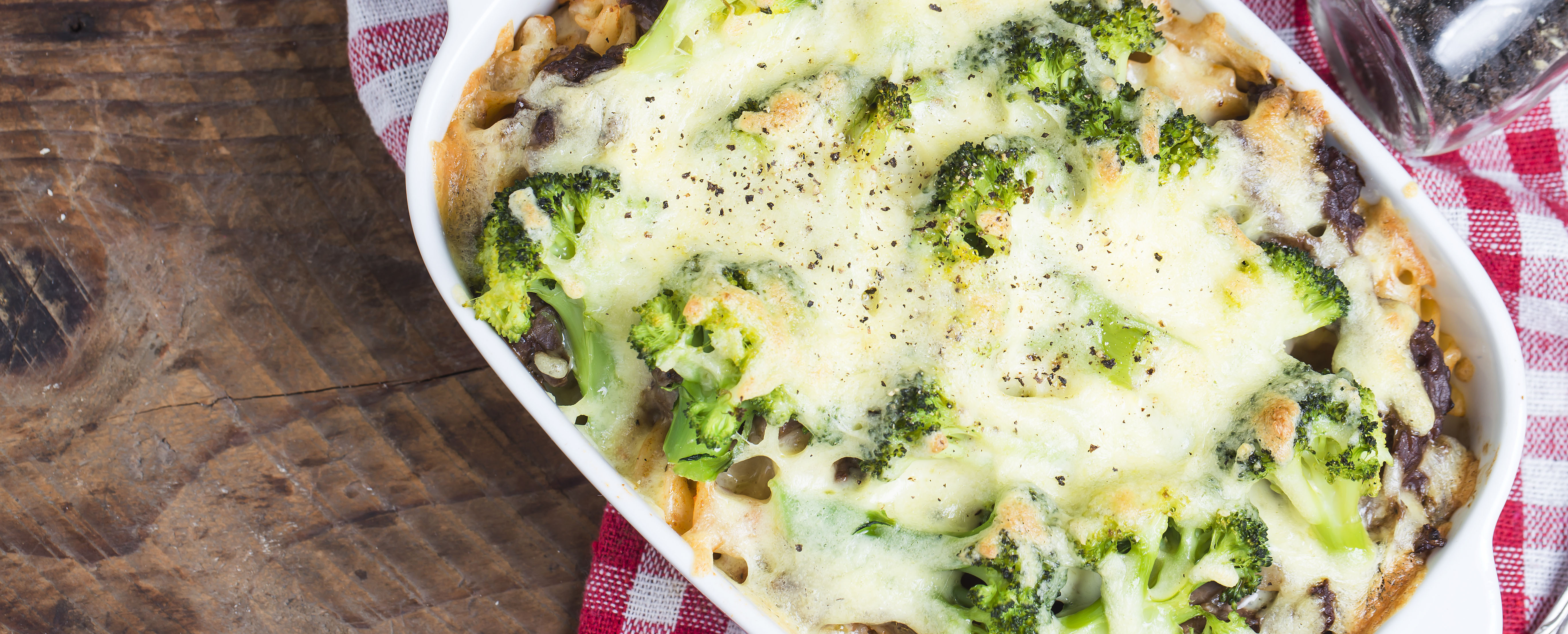 4 Servings, Each Counts as: 4 Life Proteins, 3 Life Carbs, 5 Life FatsIngredients:
1/2 cup sliced, raw white onions
4 garlic cloves, minced
1lb ground sirloin
2 cups raw broccoli florets
2 Tbsp white flour
2 cups skim milk
2 tsp Worcestershire sauce
4oz reduced fat sharp cheddar cheese


Directions:
1. Coat large skillet with nonfat cooking spray and heat over high flame.
2. Sauté onion and garlic 1-2 minutes, or until onions begin to soften.
3. Add beef and sauté until beef begins to brown.
4. Add broccoli and reduce heat to medium. Continue to cook until broccoli begins to soften.
5. While broccoli and beef are cooking, whisk together flour, milk and Worcestershire sauce in a small bowl.
6. Once broccoli is cooked, pour sauce mixture over beef and bring to a simmer.

7. Slowly, sprinkle cheese over beef mixture and mix well. Once cheese is melted, turn off heat and allow to sit for 2 to 3 minutes before serving.