Chicken Marsala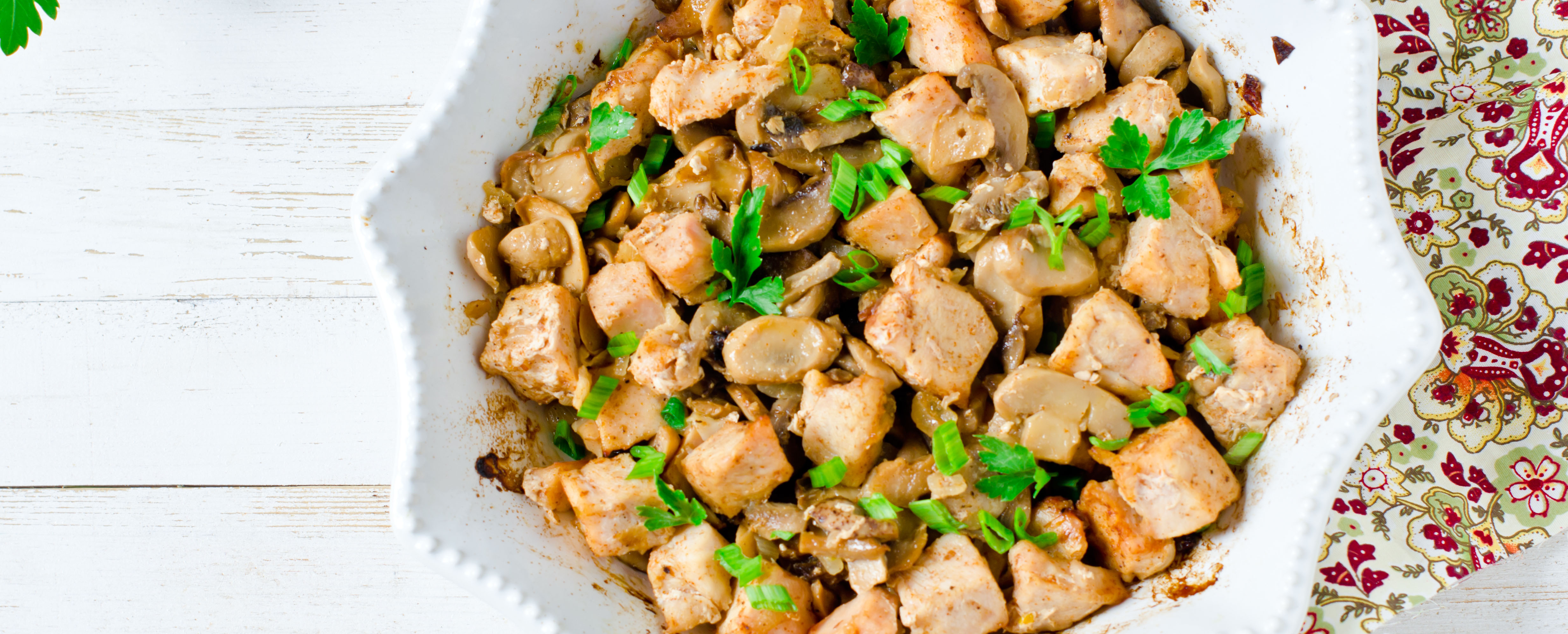 1 Serving, Counts as: 5 Life Proteins, 1 Life Carb
Ingredients:
6 oz chicken breast- boneless, skinless
5 green onions, sliced

2 Tbsp water
1/8 tsp salt
1/4 cup dry Marsala wine or cooking sherry

Directions:
1. With meat mallet, pound chicken to 1/4 inch thickness.
2. Coat skillet with nonfat spray. Preheat over medium flame.

3. Remove chicken to pan and cook until tender and no longer pink.
4. Add mushrooms, green onion, water and salt to skillet. Cook mushrooms until tender and most of the liquid has evaporated. Add marsala wine or cooking sherry to skillet. Heat through.
5. Top chicken with vegetables before serving.