Creamy Potato Soup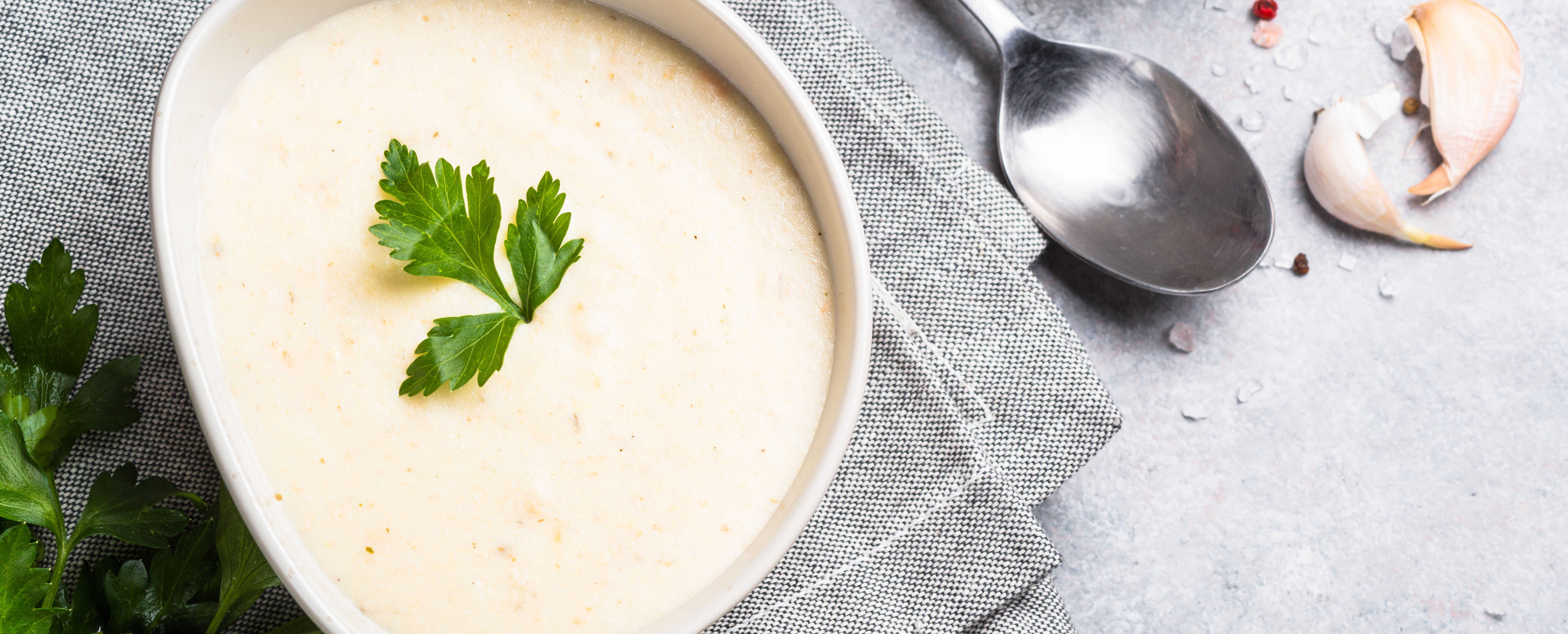 4 Servings, Each Counts as: 2 Life Proteins, 4 Life Carbs, 1 Life Fat

Ingredients

6 slices low sodium turkey bacon
1 pound potatoes, thin-skinned, 1/2 inch cubes
1 cup chopped onions
1 pound potatoes, thin-skinned, 1/2 inch cubes
2 1/2 cups low sodium chicken broth
3 Tbsp flour
2 1/2 cup skim milk
1/2 tsp ground pepper
1/4 cup fresh parsley sprigs, chopped

Directions

1. In a large saucepan, cook bacon until crisp.
2. Remove bacon and drain on paper towels.
3. When cool, chop into small pieces and set aside.
4. Add onion to bacon drippings and cook until tender.
5. Add potatoes and broth to the pot. Cover and bring to a boil.
6. Reduce heat and simmer until potatoes are fork-tender.
7. In a small bowl or jar, blend flour and milk until smooth.
8. Add to broth and heat until boiling, stirring frequently
9. Boil one minute then turn off. Add pepper and parsley.
10. Ladle soup into bowls and sprinkle with bacon pieces.