Chicken Nuggets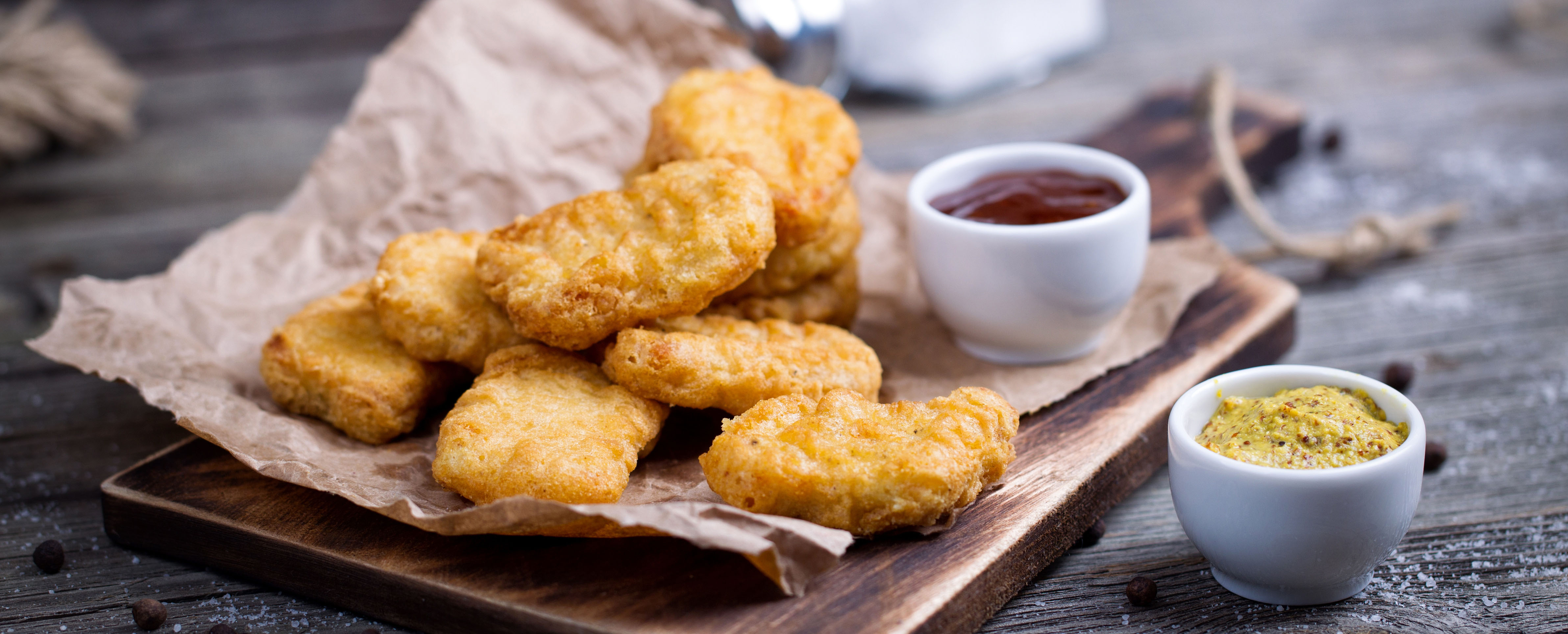 1 Serving, Counts as: 4 Life Proteins, 2 Life Carbs, 2 Life FatsIngredients:
4oz chicken breast, boneless-skinless
1/4 cup nonfat buttermilk
1/4 cup breadcrumbs
Dash of salt
Dash of pepper


Directions:
1. Place chicken and buttermilk in a bowl and refrigerate for at least 20 minutes and allow to marinate. Drain chicken and set aside.
2. Combine breadcrumbs, no salt and pepper in a plastic zip top bag.
3. Add chicken to breadcrumbs and shake bag to coat chicken.

4. Bake in a 350 degree F oven for about 20 minutes, or until cooked through.