Cucumber and Shrimp Salad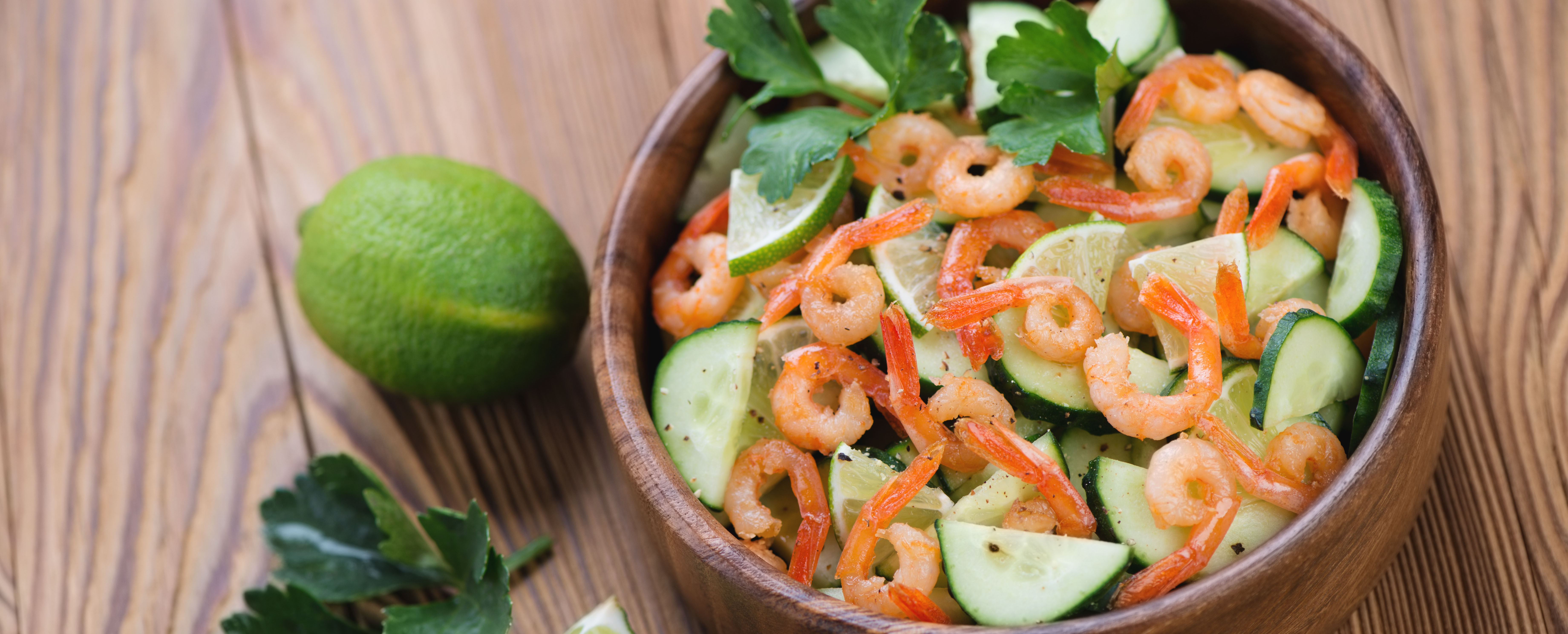 1 Serving, Counts as: 4 Life Protein, 3 Life Carbs

Ingredients

1/4 cup vinegar
1/2 packet Splenda
1 tsp low sodium soy sauce
1/4 tsp salt
cooked shrimp
1/4 medium cucumber, thinly sliced
1 cup lettuce or salad greens town into bite-size pieces
1/2 Tbsp sesame seeds.

Directions

1. Mix vinegar, Splenda, soy sauce and no salt in a medium bowl.
2. Add shrimp and cucumbers; toss. Cover and refrigerate at least 1 hour.
3. Line salad plate with lettuce or salad greens.
4. Remove shrimp with slotted spoon; place on top of salad greens.
5. Sprinkle with sesame seeds.