Cucumber and Tomato Salad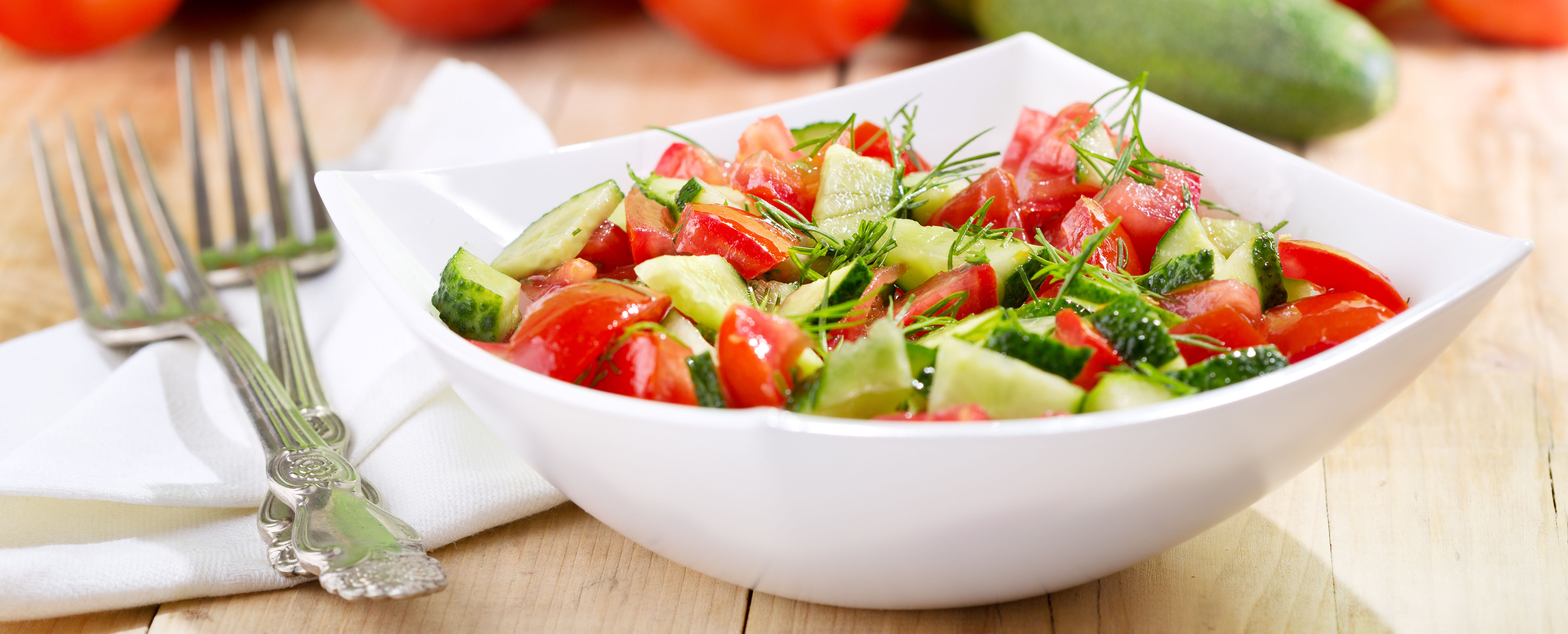 1 Serving, Counts as: 1 Life Protein, 1 Life Carb

Ingredients

1/4 medium cucumber
5 green onions, thinly sliced
1 tomato, chopped
1/4 tsp no salt
1/4 tsp snipped parsley
1/4 tsp ground cumin
Dash pepper
1 Garlic clove, finely chopped
1/2 cup nonfat plain yogurt

Directions

1. Cut the cucumber in half, lengthwise. Scoop seeds from the cucumber with a spoon, then chop into bite-size pieces.
2. Mix cucumber, green onion, and salt. Let stand 10 minutes.
3. Add tomatoes, parsley, cumin, pepper, and garlic to cucumbers.
4. Cover and refrigerate 1 hour.
5. Just before serving, drain vegetables thoroughly in a colander. Add yogurt; mix well to combine.