Garden Vegetable Soup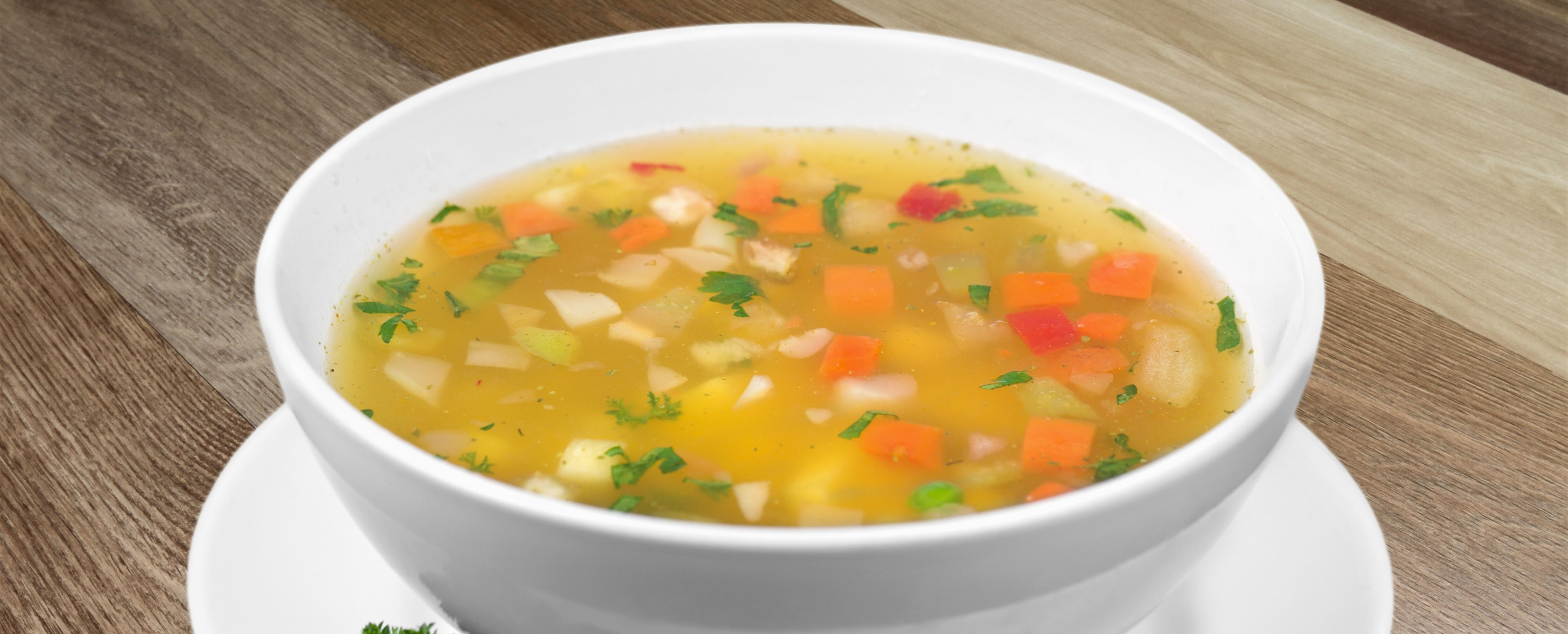 1 Serving, Counts as: 1 Life Protein, 4 Life Carbs, 1 Life Fat

Ingredients

3 green onions, chopped
1/2 medium carrot, chopped
1/2 rib celery
2 garlic cloves, minced
1/2 cup shredded green cabbage
1/2 cup sliced zucchini
1/2 tsp dried basil, crushed
1/2 tsp thyme
Dash of pepper
1 small tomato, diced
2 cups Herb-Ox very low sodium chicken broth

Directions

1. Coat a medium saucepan with nonfat cooking spray. Add onion, carrot, celery, and garlic.
2. Cook, stirring occasionally, over medium heat for 15-20 minutes or until carrots begin to soften.
3. Stir in cabbage, zucchini, basil, thyme, and pepper. Cook for 5-10 minutes longer, until cabbage, is tender.
4. Stir in tomato and broth. Bring to a boil. Reduce heat; cover and simmer for another 10 minutes, to allow flavors to meld.
5. serve immediately