Curried Chicken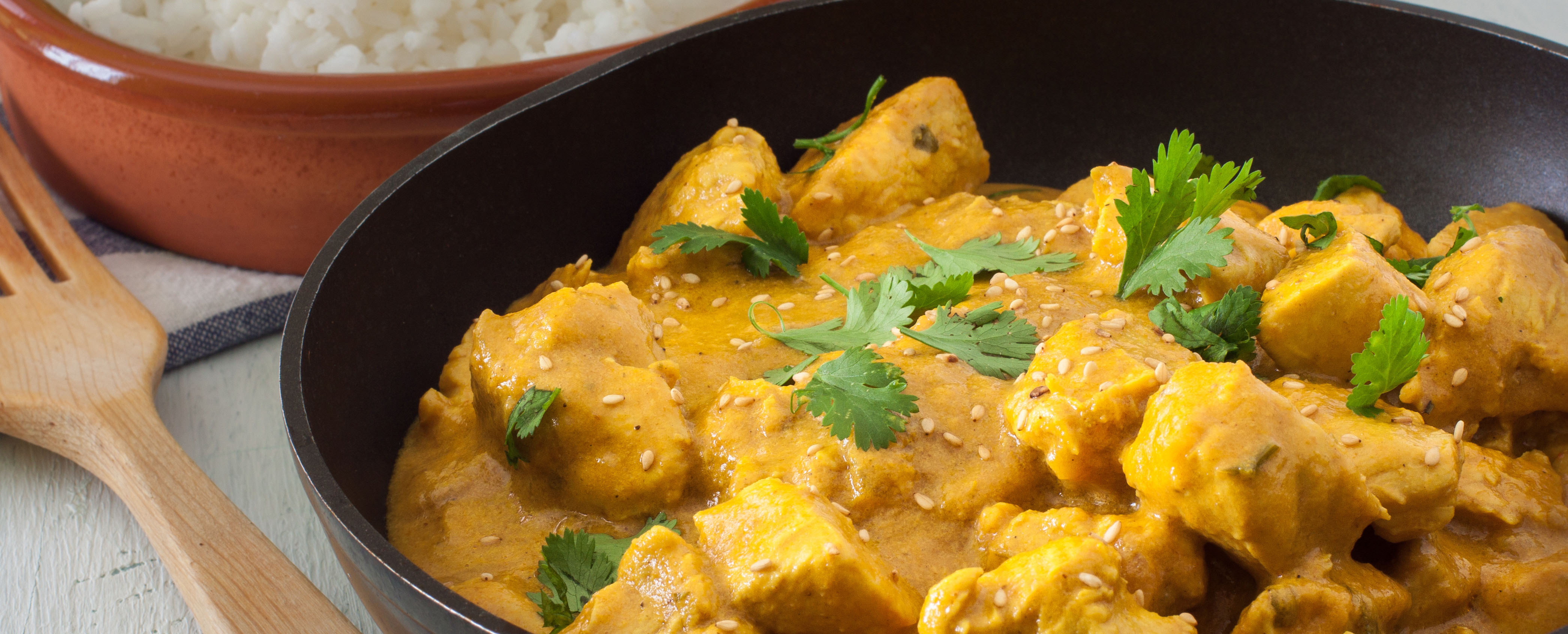 4 Servings, Each Counts as: 5 Life Proteins, 3 Life Carbs, 4 Life FatsIngredients:
24oz chicken breast, boneless-skinless
juice of 1 lime
1/2 cup flour
Dash of pepper
2 Tbsp butter

5 green onions, chopped

1 Tbsp curry powder
Garlic powder to taste
1 cup low sodium chicken broth

1 can low sodium stewed tomatoes

2 Tbsp plain nonfat yogurt


Directions:
1. Marinade chicken in lime juice in refrigerator for approximately 20 minutes.
2. Season with flour and pepper.
3. Lightly coat each piece of chicken with flour, shaking to remove excess.
4. In a nonstick skillet, sauté chopped onions in 1 Tbsp butter until golden.
5. Sauté chicken in remaining butter until brown.
6. Add sautéed onions, curry powder, garlic powder, broth and stewed tomatoes to pan.
7. Cover and simmer on medium-low heat for 30 minutes, or until chicken is done. Season to taste.
8. Remove chicken from pan to a serving dish. Stir yogurt into sauce.

9. Pour sauce over chicken before serving.