Ginger Poached Cod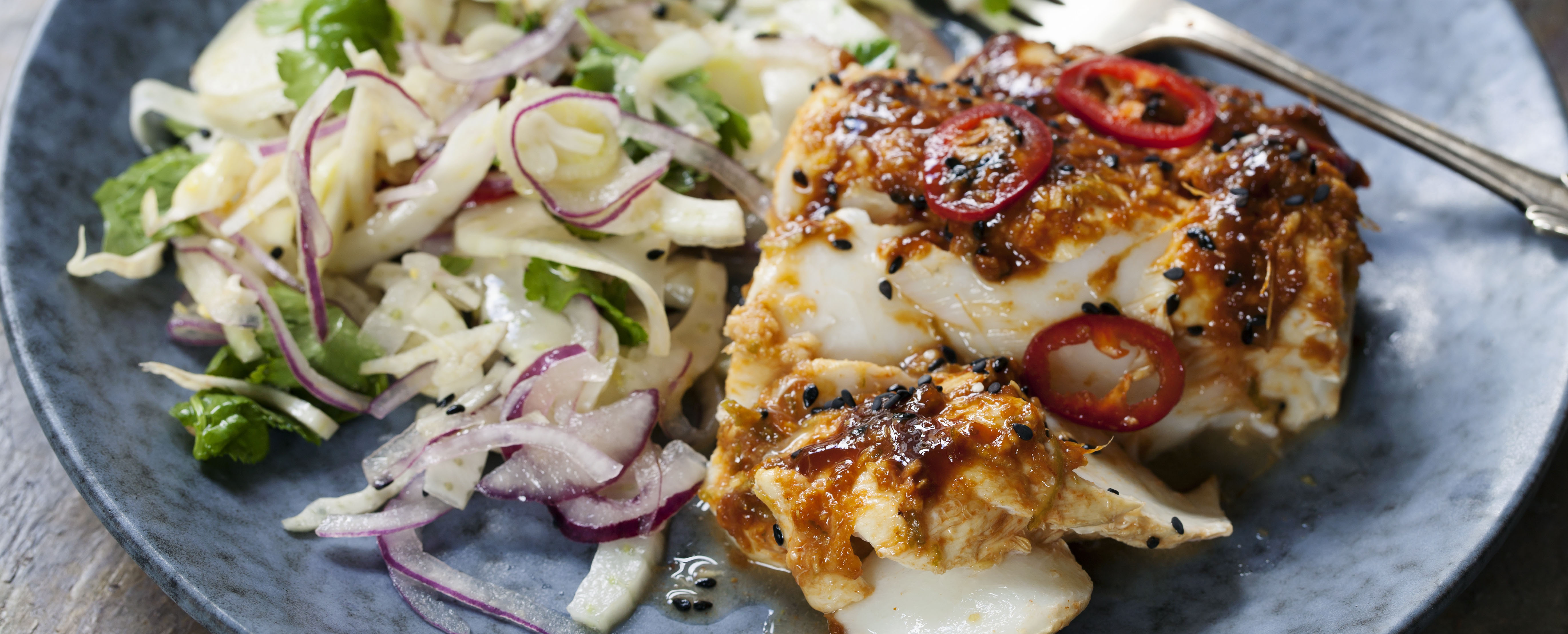 1 Serving, Counts as: 1 Life ProteinIngredients:
2 cups water
2 Tbsp fresh ginger, thinly sliced
1 small tomato, seeded and chopped
1/4 cup sliced white onion
1/4 tsp salt
1/8 tsp black pepper
6 oz cod fillet
1 cup bok choy, leaves and stems, chopped


Directions:
1. In a large saucepan, simmer sliced ginger, tomato, and onion in 2 cups of water, over medium heat, until onions are tender. Season with salt and pepper.
2. Reduce heat to low; add fish and poach for 3 to 4 minutes, until just becoming opaque.

3. Add bok choy; gently stir while cooking, for approximately 1 to 2 minutes, allowing bok choy to wilt.