Salmon Stuffed Tomatoes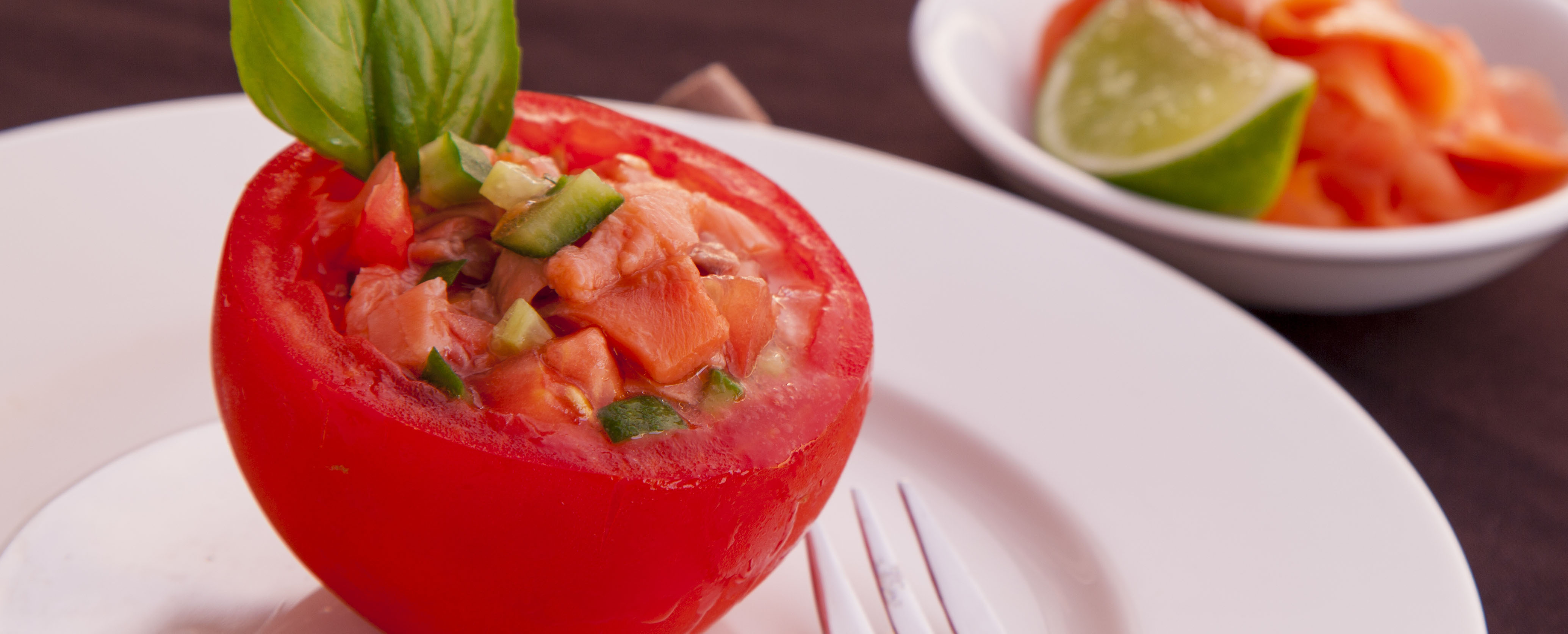 1 Serving, Counts as: 3 Life Proteins, 1 Life Carb, 9 Life Fat

Ingredients

6 oz fresh salmon fillet
2 small whole tomatoes
1 tsp olive oil
2 tsp white wine vinegar
2 tsp lemon juice
1/4 tsp salt
1 tbsp chopped cilantro
1/4 tsp onion powder

Directions

1. Cook salmon fillet, as desired; chill.
2. Chop cooked salmon into small pieces.
3. In a medium bowl, combine salmon, oil, vinegar, lemon juice, salt, and cilantro. Mix well. Chill.
4. While the salmon mixture is chilling, cut tops off tomatoes. Remove seeds and flesh from tomatoes. Chop 1/4 cup of tomato flesh; discard the rest. If necessary, slice bottom of each tomato slightly so it can stand upright.
5. Mix diced tomato flesh into the salmon salad.
6. Fill hollowed tomatoes with salmon mixture
7. Serve chilled, garnish with chopped parsley, if desired.