Spanish-Style Turkey Burger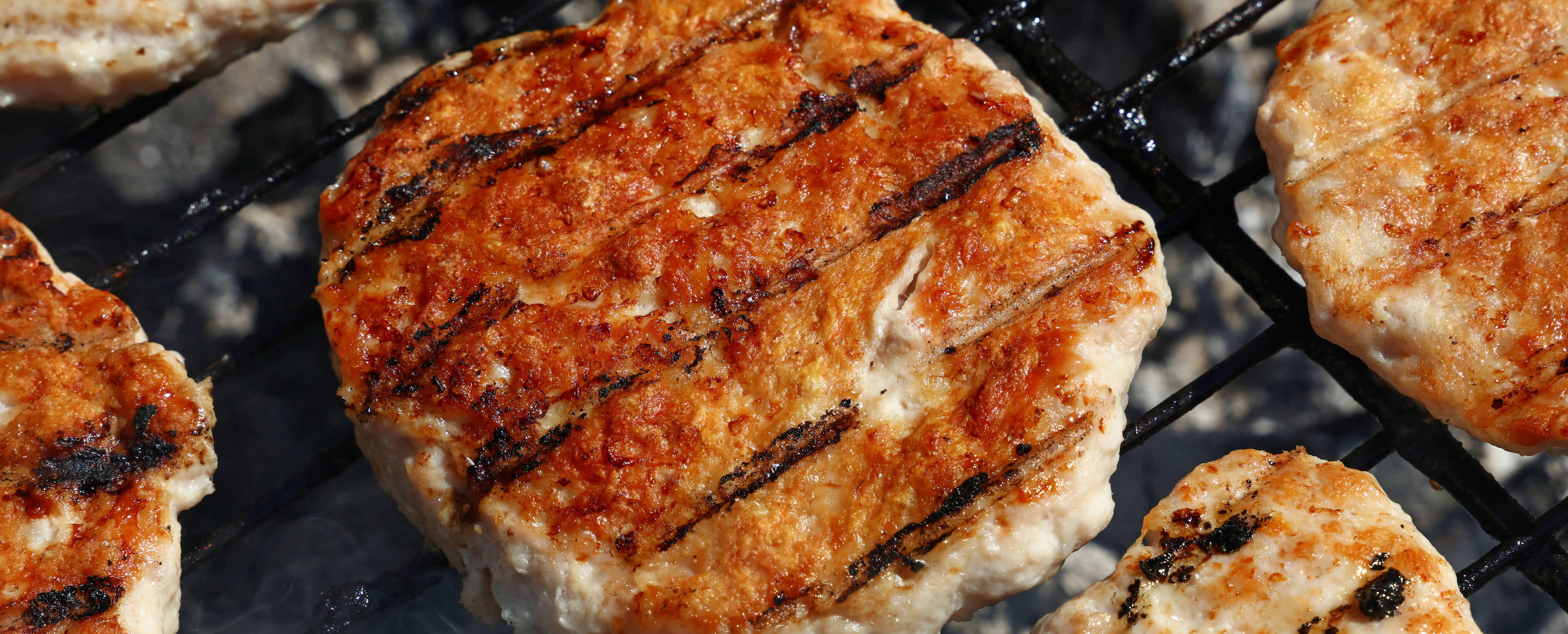 1 Serving, Counts as: 1 Life Protein, 1 Life Carb, 1/2 Life Fat

Ingredients

5 oz lean ground turkey breast
Dash of pepper
Dash of onion powder
1/8 tsp sage
1/4 cup chopped onions
1/4 chopped green pepper
1/2 tsp hot sauce
1 tbsp salsa
1 oz reduced-fat cheddar cheese

Directions

1. Combine turkey and spices.
2. Shape into a patty.
3. Coat skillet with nonfat cooking spray. Brown both side of the patty; turn down heat to low and finish cooking until juices run clear.
4. This burger is also great on the grill!
5. Spray a small skillet with cooking spray.
6. Saute onion, pepper, and hot sauce until vegetables are cooked.
7. Spread salsa over cooked turkey burger.
8. Top burger with vegetable mixture
9. Place cheese over burger and melt under broiler
10. Serve immediately.