Lemon Baked Flounder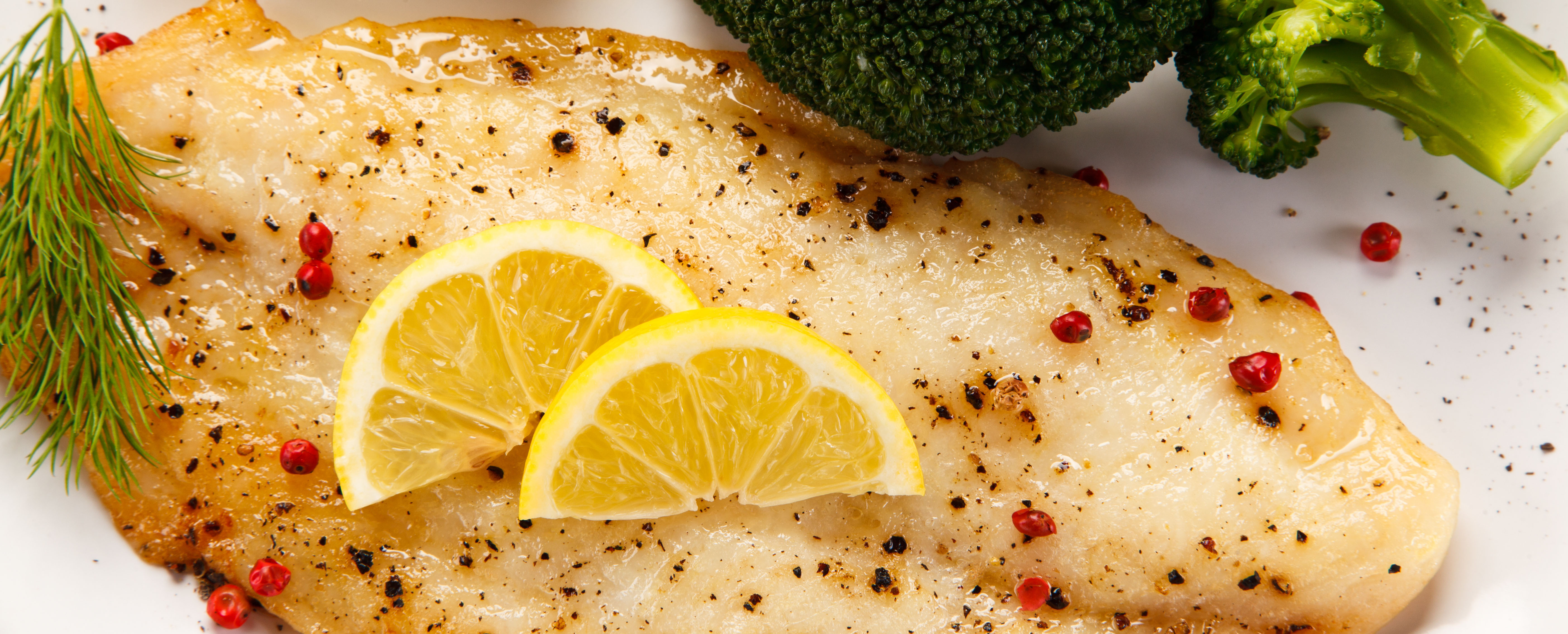 1 Serving, Counts as: 3 Life Proteins, 5 Life FatsIngredients:
5 oz Flounder filet
1 Tbsp diet margarine, melted
1 Tbsp lemon juice
1 tsp all-purpose flour
2 tsp chopped fresh parsley
1/4 tsp pepper
1/4 tsp paprika


Directions:
1. Rinse fillet thoroughly in cold water; pat dry with paper towels and set aside.
2. Preheat oven to 350 degrees F
3. Combine melted margarine and lemon juice in a small bowl.
4. Combine flour, chopped parsley, and pepper in a shallow container.
5. Dip fillet in margarine mixture, then dredge in flour mixture.
6. Transfer fillet to a baking sheet that has been coated with nonfat cooking spray and drizzle any remaining margarine mixture over fish.
7. Sprinkle fillet with paprika.

8. Bake in oven for 15 minutes, or until fish is golden brown and flakes easily.