London Broil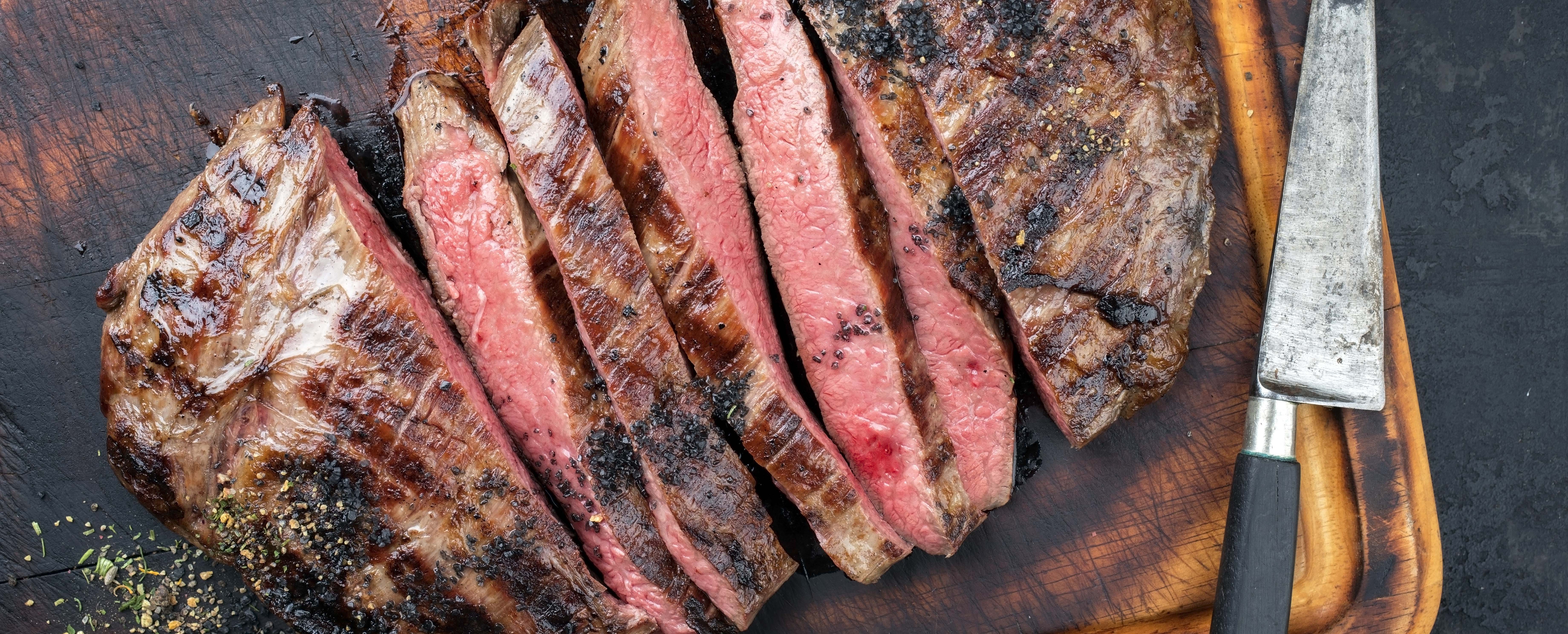 1 Serving, 4 Life Proteins, 4 Life FatsIngredients:
5 ounces London broil
5 green onions, thinly sliced
1/4 tsp salt
1 tsp canola oil
1 tsp lemon juice
1/8 tsp pepper
1 garlic clove


Directions:
1. Score London broil with a knife, diagonally, in a diamond patter.
2. Coat skillet with nonfat cooking spray. Sauté onion; set aside.
3. Combine salt, oil, lemon juice, pepper and garlic. Brush half of the mixture on one side of the beef.
4. Broil 2 to 3 inches from heat until brown, about 5 minutes; turn meat over. Brush with remaining mixture and broil another 5 to 7 minutes.
5. Cut beef, against the grain, on an angle.

6. Serve with sautéed onions.