Split Pea Soup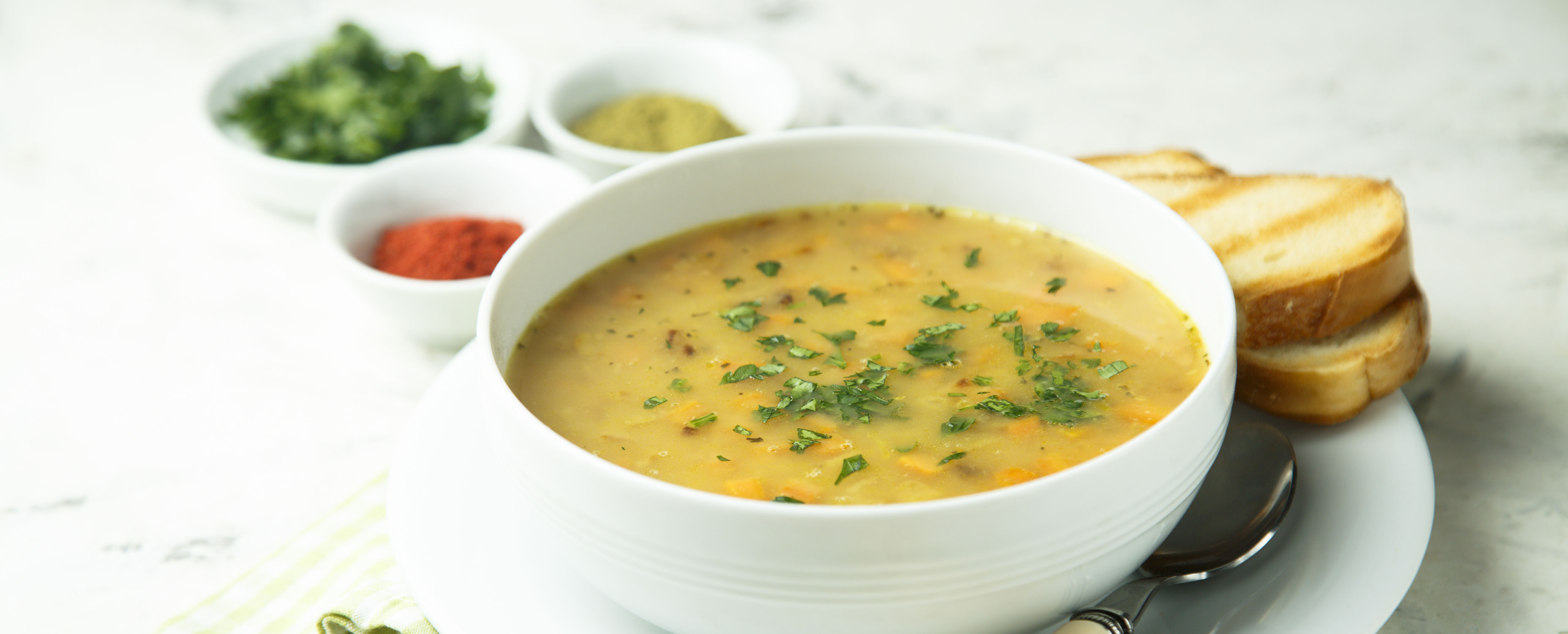 6 Servings, Each Counts as: 2 Life Protein, 5 Life Carbs

Ingredients

2 cups uncooked split peas
6 cups of water
2 cups chopped carrots
1 cup chopped celery
1 cup chopped onion
1 tsp thyme
1/2 tsp fresh ground pepper

Directions

1. Rinse and drain split peas.
2. Combine dried split peas, water and bay leaf in a large stockpot.
3. Bring to a boil and then reduce heat and simmer for 1 hour. Stir occasionally to prevent the split peas from sticking.
4. Add more water to the soup if it looks like it is becoming too thick.
5. Add carrots, celery, onions, and seasonings.
6. Continue to simmer for 30 minutes or longer.
7. Add more water if a thinner soup is desired.