Sweet Potato Soup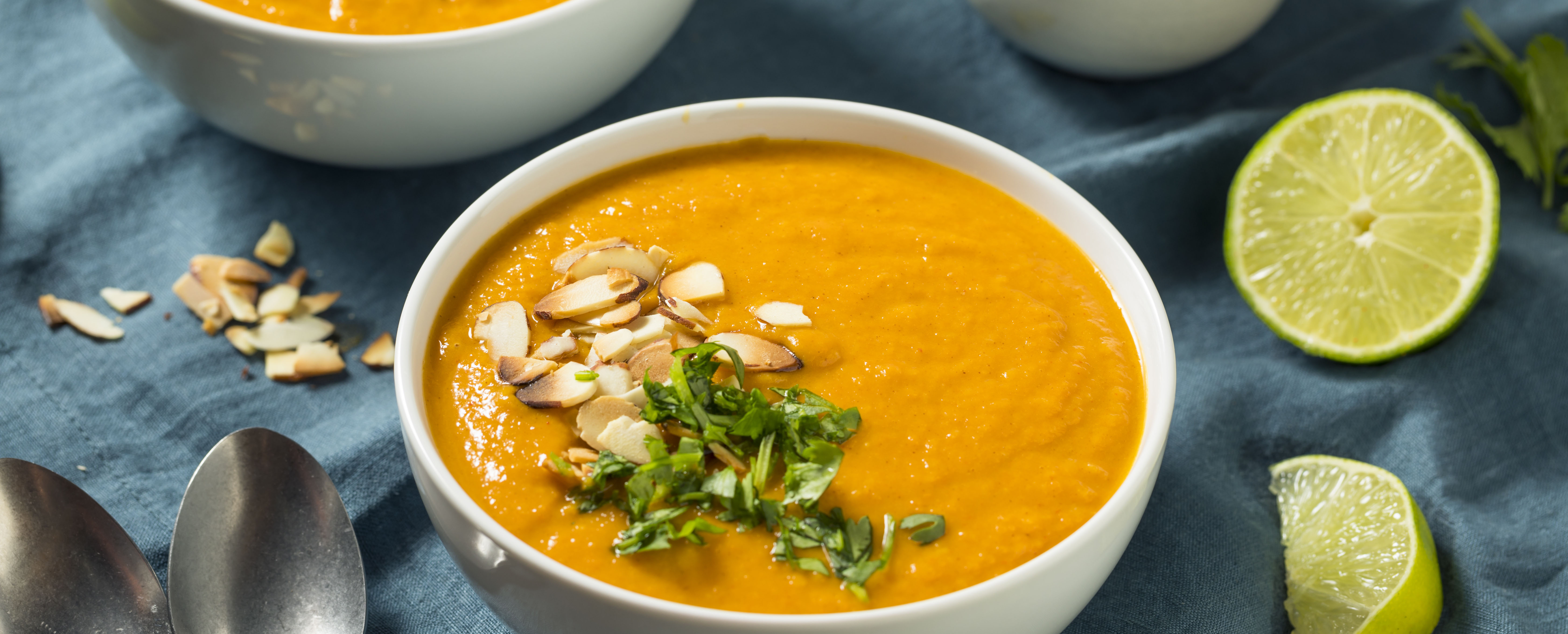 4 Servings, Each Counts as: 1 Life Protein, 2 Life Carbs

Ingredients

2 garlic cloves, crushed
1 small onion, chopped
1 tsp curry powder
3 cups of water
12 ounces peeled and chopped sweet potato.
2 low sodium vegetable broth cubes, crumbled
1 1/2 cup skim milk

Directions

1. in a large stock pot coated with nonfat cooking spray, saute garlic, onion and curry powder until soft.
2. Add potato, water, and broth cube.
3. Simmer, covered for 15 minutes or until vegetables are cooked. Let cool.
4. Gradually add the milk, processing until well blended.
5. Return to stock pot and heat thoroughly.