Orange-Sesame Salmon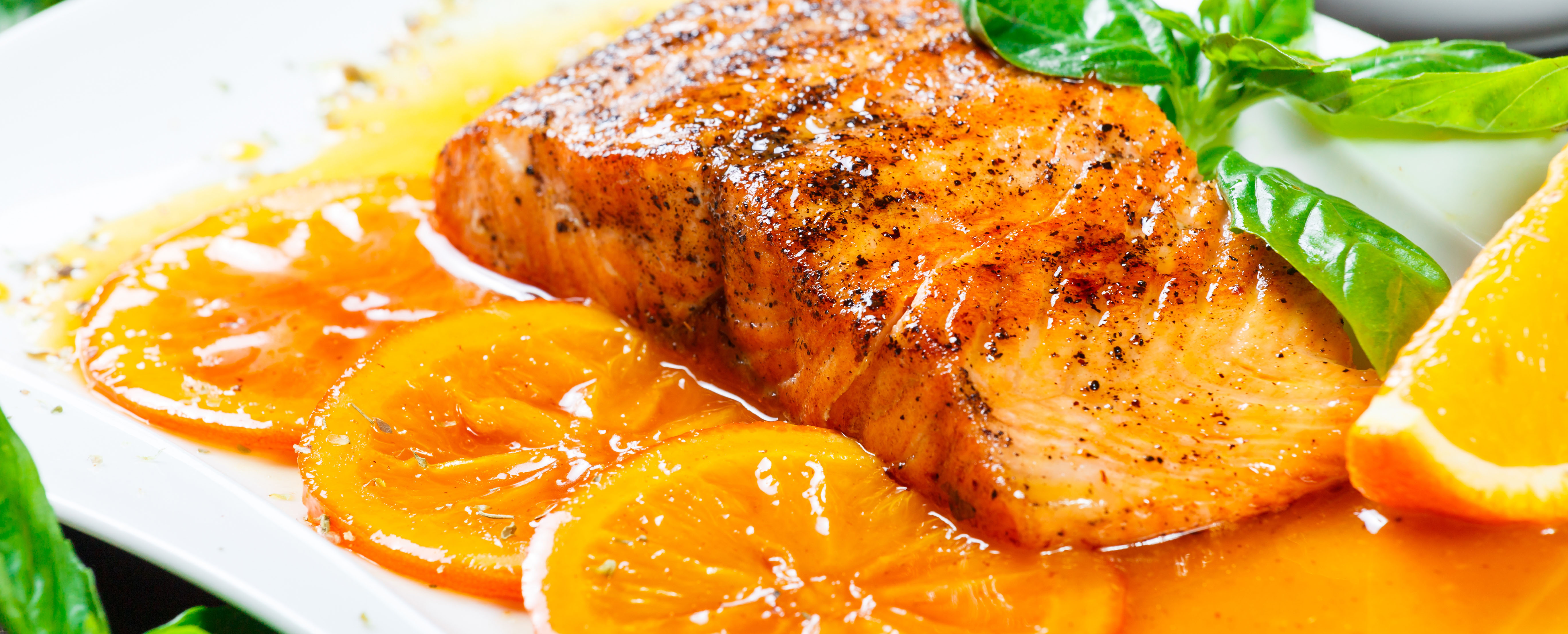 1 Serving, Counts as: 3 Life Proteins, 2 Life Carbs, 8 Life FatsIngredients:
4 oz raw salmon fillet
1/4 tsp ginger powder
1/3 cup orange juice
1/2 cup canned mandarin oranges, drained
2 tsp sesame seeds


Directions:
1. Sprinkle salmon with ginger.
2. Coat medium skillet with nonfat cooking spray.
3. Place salmon in skillet and sear each side 2 minutes over high heat.
4. Pour orange juice over salmon and reduce heat.
5. Simmer 15 minutes, flipping occasionally to cook evenly.
6. Next, add oranges and sesame seeds, cooking another 1 to 2 minutes or until oranges are warmed through.

7. Serve warm over rice or salad.