Oven Fried Chicken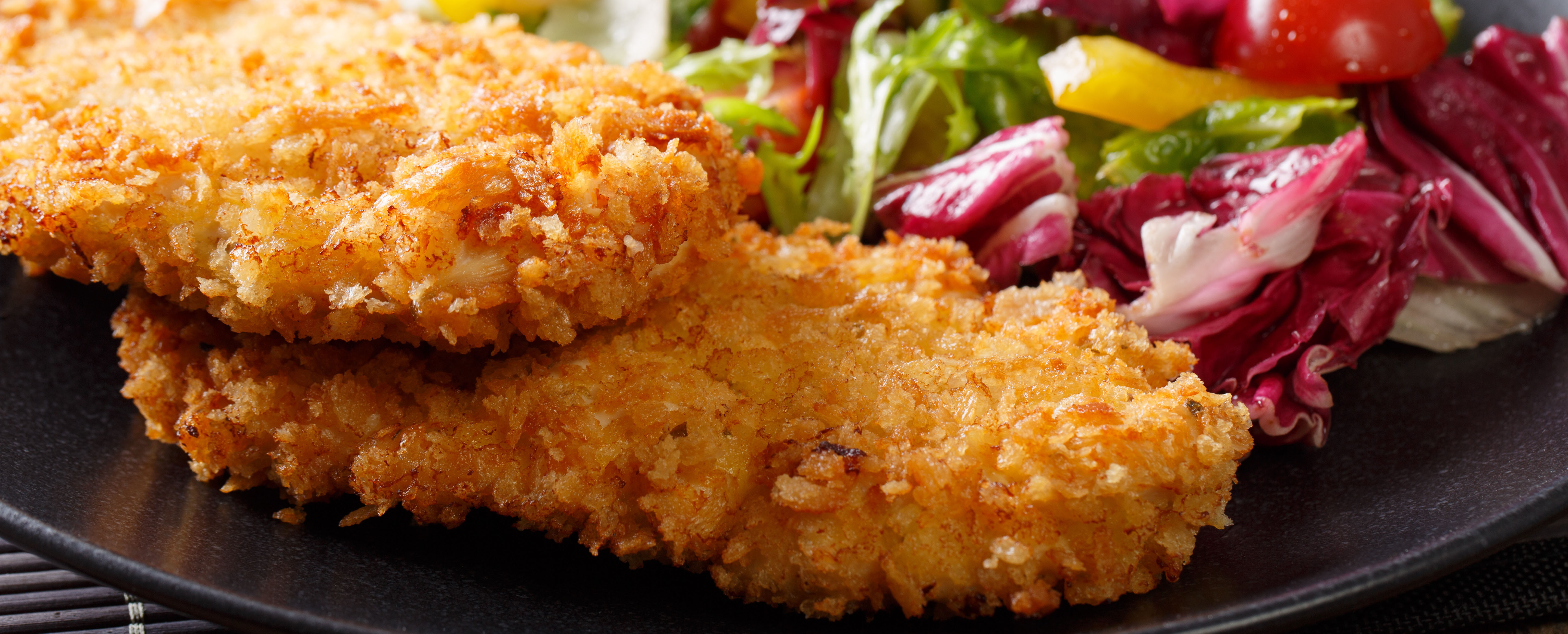 1 Serving, Counts as: 8 Life Proteins, 10 Life Carbs, 3 Life Fats
Ingredients:
7 ounces chicken breast- boneless, skinless
1/2 cup breadcrumbs made with your low-calorie bread
1 Tbsp snipped fresh parsley
1/2 cup nonfat plain yogurt
1 garlic clove, minced
2 tsp white wine or water
Dash ground red pepper


Directions:
1. Combine breadcrumbs and parsley in a shallow bowl; set aside.
2. In a separate shallow bowl, combine yogurt, garlic, wine and red pepper.
3. Dip chicken into yogurt mixture, then coat with breadcrumbs.
4. Bake at 350 degrees F in oven for approximately 30 minutes, or until chicken is no longer pink and juices run clear. Turn chicken over once during cooking for even browning.