Tortilla Roll-Up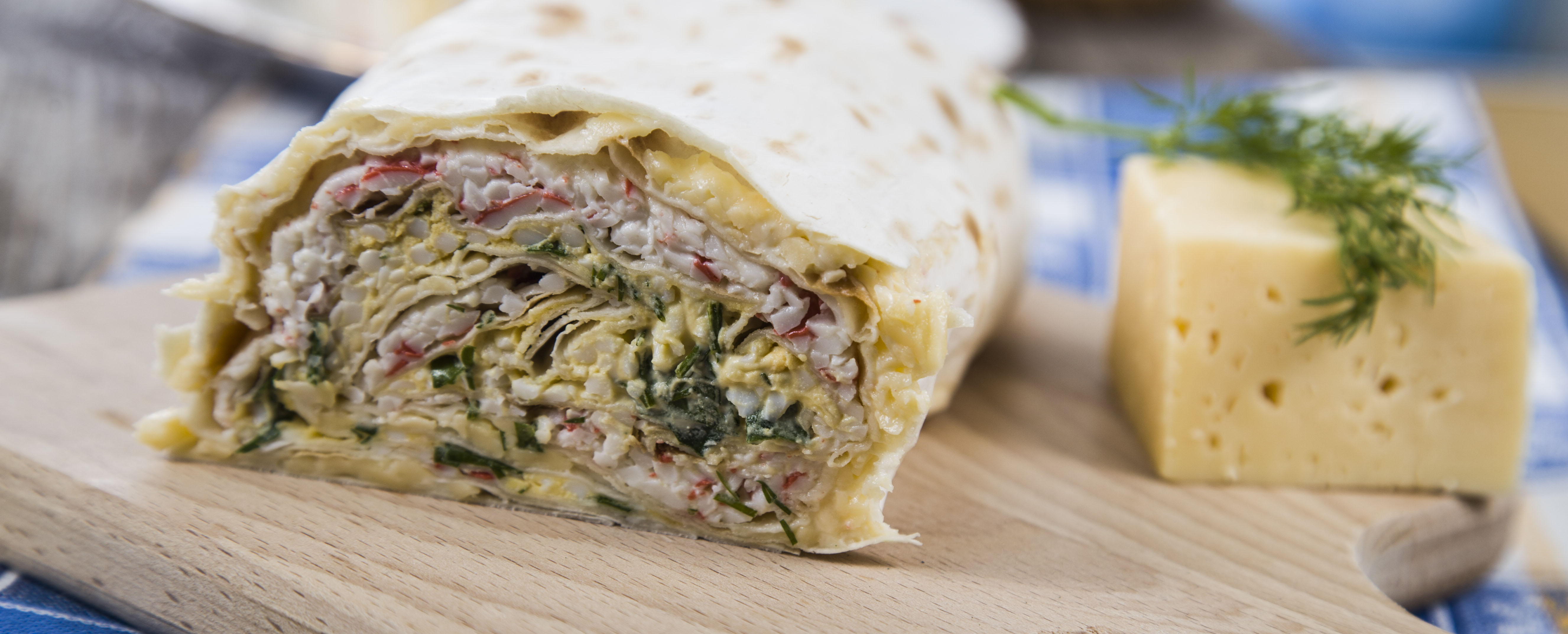 10 Servings, Each Counts as: 1 Life Protein, 1 Life Carb, 1 Life Fat

Ingredients

2 ounces fat-free cream cheese, softened
2 ounces light cream cheese, softened
5 green onions, sliced
1/4 cup salsa
2 ounces shredded light or reduced-fat cheddar cheese
8-inch whole wheat or spinach tortillas
1/4 cup chopped black olives
1/2 cup shredded iceberg lettuce

Directions

1. In a medium bowl, with a hand mixer, blend cream cheeses until soft.
2. Add onion, salsa, and cheese. Stir until well combined.
3. Divide cream cheese mixture among tortillas. Spread a thin layer on each.
4. Sprinkle each tortilla with black olives and lettuce.
5. Roll each tortilla and refrigerate about 4 to 6 hours before slicing.
6. Just before serving, slice each tortilla roll into one-inch pieces.