Tuna Tostadas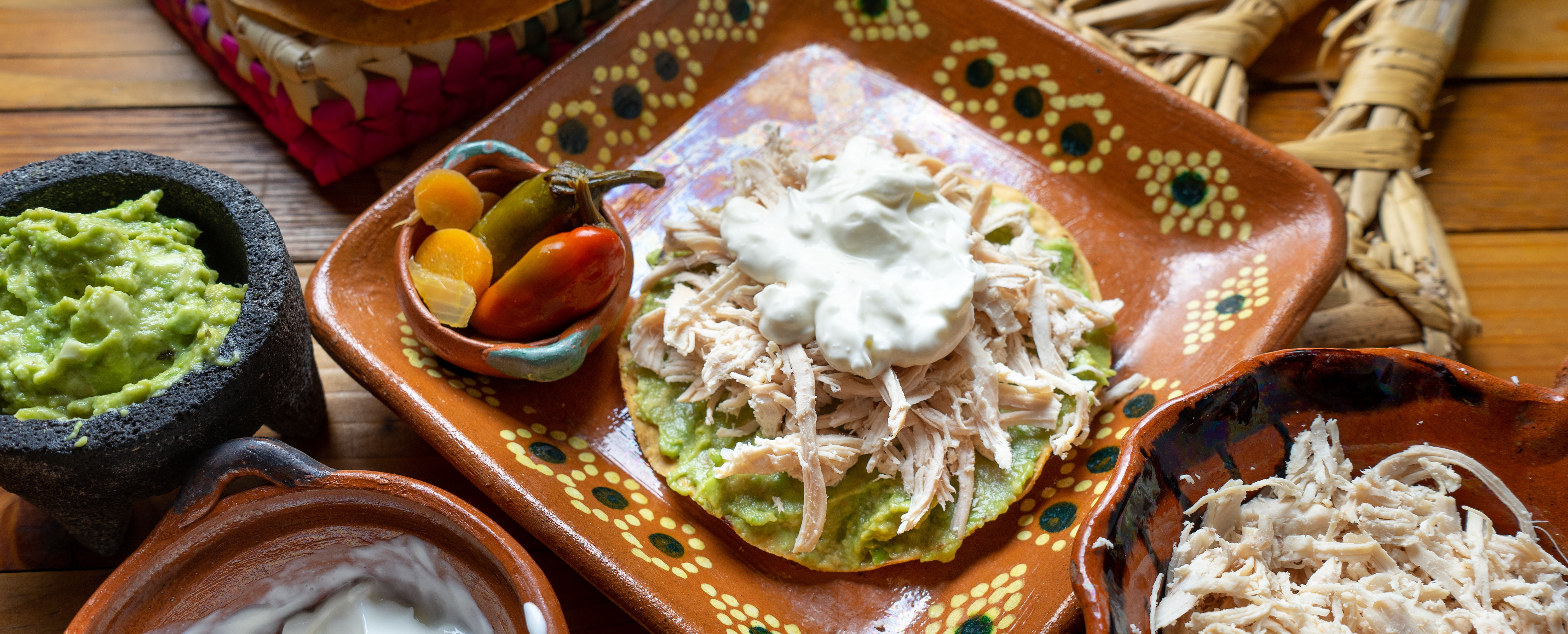 2 Servings, Each Counts as: 3 Life Proteins, 2 Life Cabs, 4 Life Fats

Ingredients

12 oz water-packed, low-sodium tuna, well-drained
1 to 2 tsp hot pepper sauce
1 small tomato, seeded and chopped
1/2 cup chopped red onions
1/2 cup finely chopped cilantro
1/4 cup fat-free sour cream
2 tbsp fresh lime juice
1/4 ripe avocado, halved and pitted
1/2 corn tortilla
2 oz reduced-fat shredded Mexican-style cheese

Directions

1. In a bowl, combine tuna and 1 tsp hot pepper sauce.
2. Add tomato, onion, cilantro, sour cream, and lime juice. Blend to chill.
3. With a spoon, scoop the avocado into a bowl and mash with a fork; add remaining pepper sauce, blend.
4. Preheat oven to 350
5. Spray tortilla lightly with nonfat cooking spray on both sides. Place on a baking sheet; bake until crisp.
6. To assemble, spread half of the avocado mixture on each tortilla.
7. Add 1/2 of tuna mixture to each tortilla half.
8. Top each tostada with 1 oz cheese.