Salisbury Steak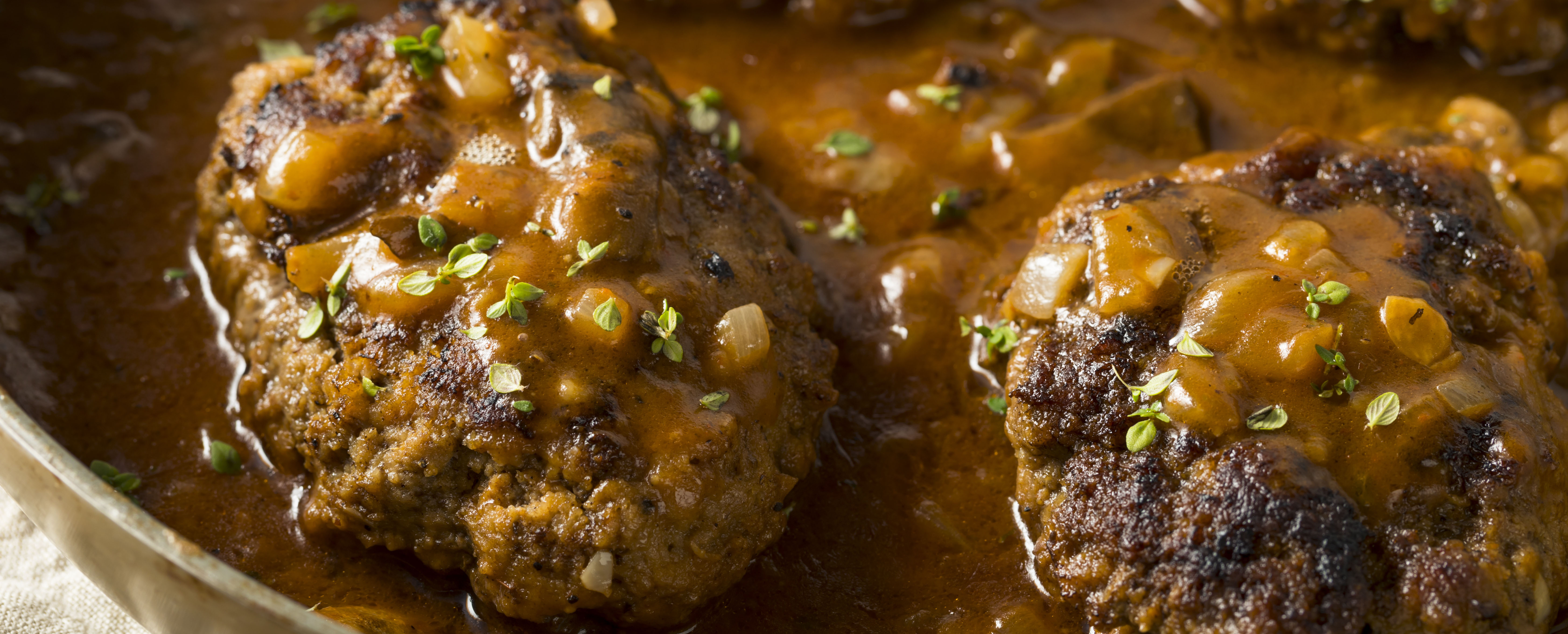 1 Serving, Each Counts as: 4 Life Proteins, 3 Life Carbs, 4 Life Fats

Ingredients
6 ounces ground sirloin
1/4 cup breadcrumbs (made with your low-calorie bread)
1/4 tsp salt
1/8 tsp pepper
1 Tbsp dried onion
1 cup low sodium beef broth, divided
1 cup mushrooms, sliced
1 Tbsp water
1 tsp cornstarch

Directions
1. Mix ground beef, breadcrumbs, salt, pepper and ¼ cup broth in a bowl; combine well. Form meat into oval patty.
2. Coat skillet with nonfat cooking spray. Heat skillet over medium flame.
3. Add onion, remaining broth and mushrooms. Heat to boiling; reduce heat and cover. Simmer until desired doneness.
4. Remove patty; keep warm. Again, heat mixture to boiling; mix in water and cornstarch and cook until thickened. Serve sauce over the patty.