Shrimp Fried Rice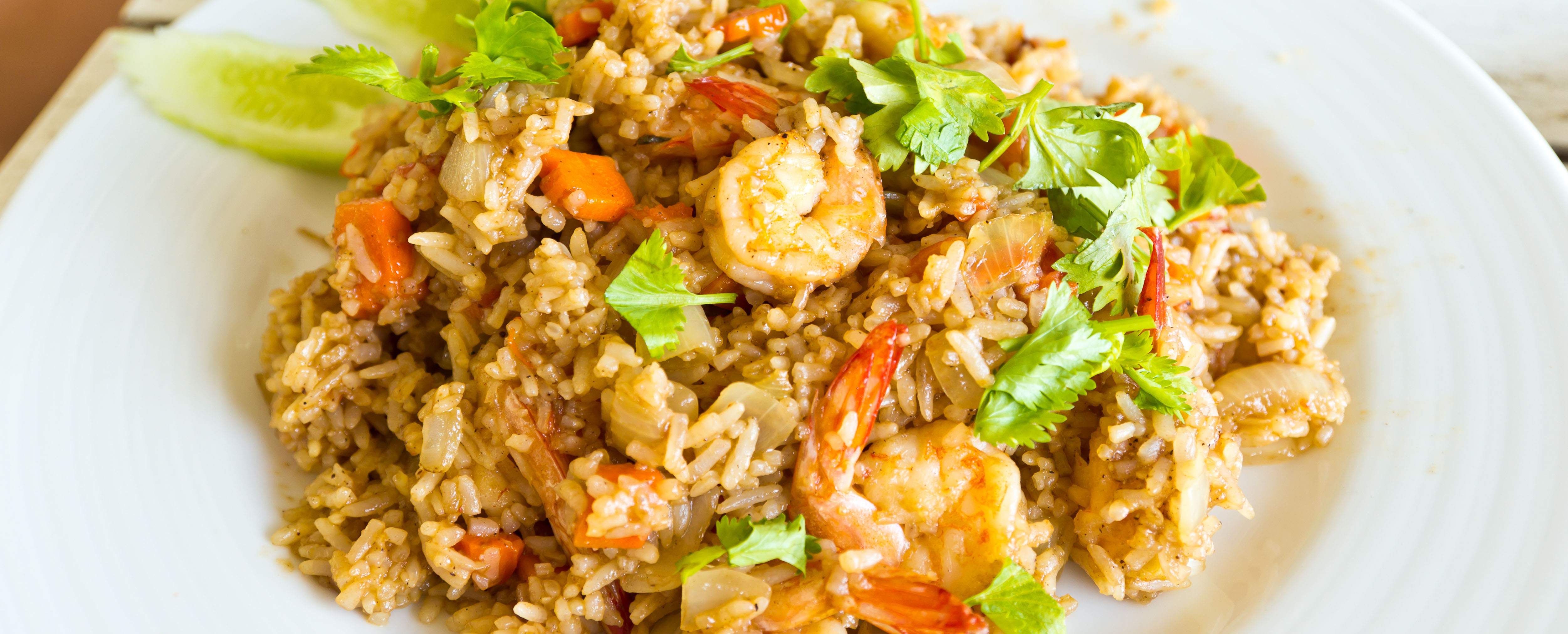 1 Serving, Each Counts as: 3 Life Proteins, 3 Life Carbs
Ingredients5 oz fresh shrimp, peeled and deveined
1/2 medium carrot diced
1/2 celery stalk, diced
Dash of garlic powder
Dash of onion powder
1/4 tsp ground ginger
1 Tbsp low-sodium soy sauce
1/4 tsp salt
1/3 cup cooked brown rice
1 egg white, scrambled

Directions

1. Coat skillet or wok with non-fat cooking spray. Over medium-high heat, cook shrimp until pink. Remove from pan; set aside.
2. Return pan to flame. Stir-fry vegetables until crisp-tender.
3. Season vegetables with garlic powder, onion powder, ginger, soy sauce, and salt.
4. Add rice, scrambled egg white, and shrimp back to wok or pan. Toss to combine; allow to heat through before serving. Enjoy!