Shrimp Jambalaya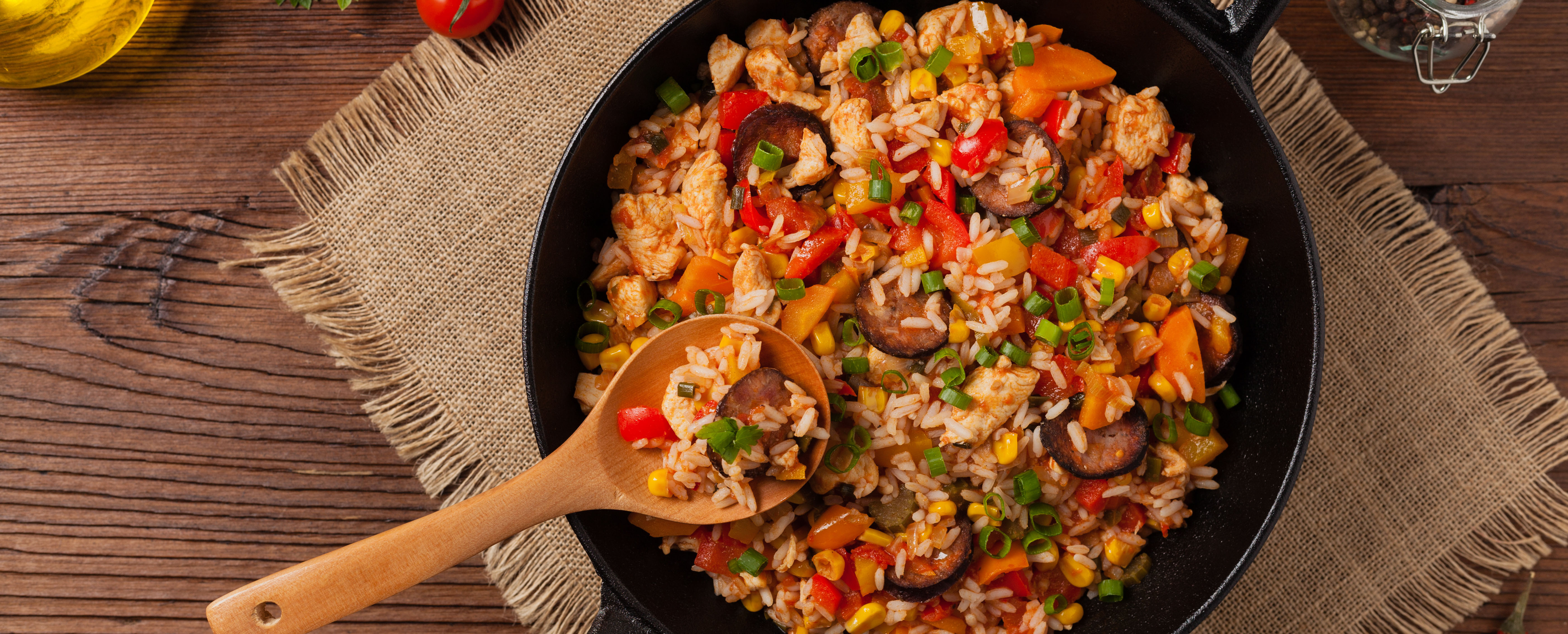 1 Serving, Each Counts as: 3 Life Proteins, 4 Life Carbs

Ingredients

1/2 cup chopped white onion
1/2 medium green pepper, chopped
1 garlic clove, minced
5 oz fresh shrimp, peeled and deveined
1 cup low-sodium chicken broth
1/4 tsp salt
1/8 tsp pepper
1/8 tsp ground thyme
1/8 tsp hot pepper sauce
1 bay leaf
1 small tomato, seeded and chopped
2 1/2 Tbsp uncooked brown rice

Directions

1. Coat a saucepan with nonfat cooking spray and place over medium heat.
2. Add shrimp; cook until opaque and turning pink. Remove shrimp and vegetables from pan; set aside.
3. Next, add rice, chicken broth, salt, pepper, thyme, hot pepper sauce, bay leaf, tomato, and rice. Heat to boiling. Reduce heat; cover and simmer, until rice is tender, about 15 - 20 minutes.
4. Return shrimp and vegetables to saucepan. Cover again, and cook until heated through.