Stuffed Cabbage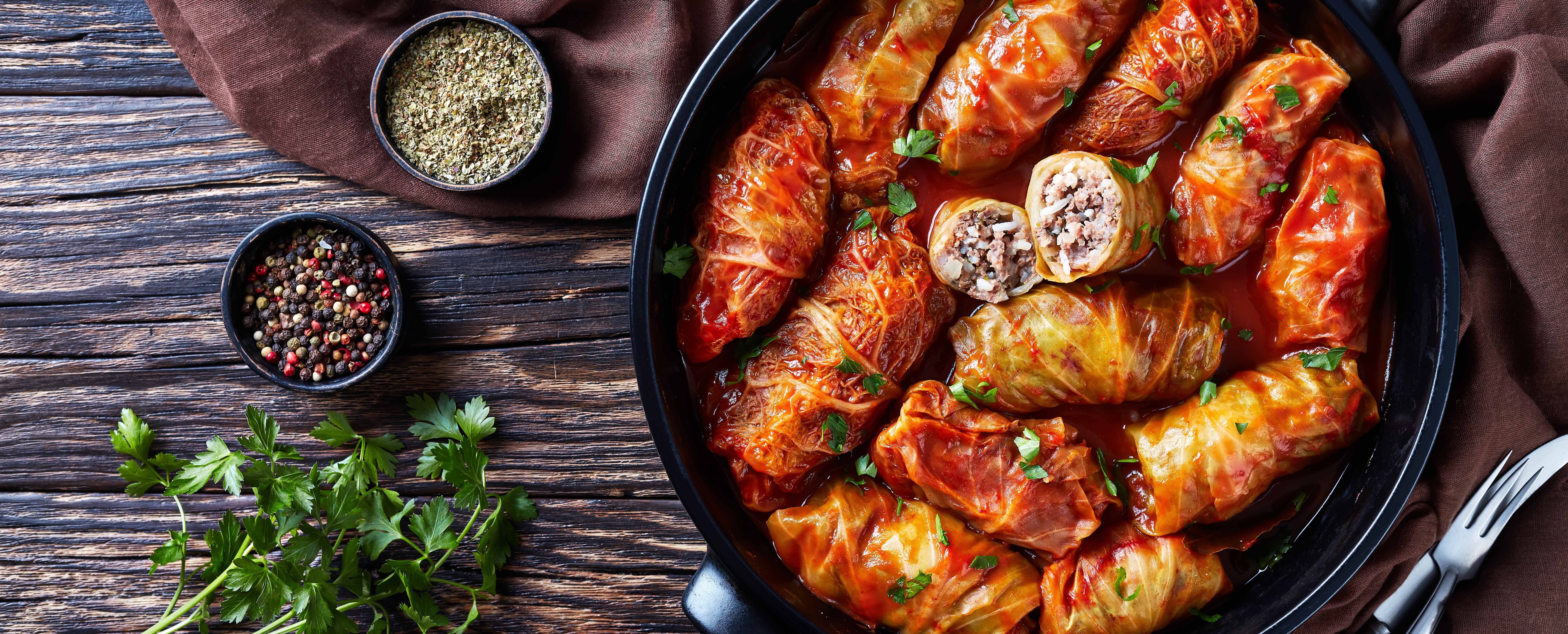 1 Serving, Each Counts as: 3 Life Proteins, 2 Life Carbs, 5 Life Fats

Ingredients

3 or 4 cabbage leaves
5 ounces lean ground sirloin
1/3 cup cooked brown rice
1/4 tsp black pepper
1 tsp garlic powder
1 Tbsp dried onion
1/2 tomato, chopped
1 Tbsp water

Directions

1. Steam or microwave cabbage leaves until tender.
2. Mix together beef, rice, broth, no salt, pepper, garlic powder, and onion. Divide meat mixture between the cabbage leaves. Roll and tuck in ends. Secure with a toothpick, if necessary.
3. Coat baking pan with nonfat cooking spray. Place cabbage rolls in baking pan.
4. In a small bowl, combine chopped tomato, tomato sauce, and water.
5. Bake in 350-degree oven for about 1 hour or until beef has reached an internal temperature of 160 F.