Stuffed Peppers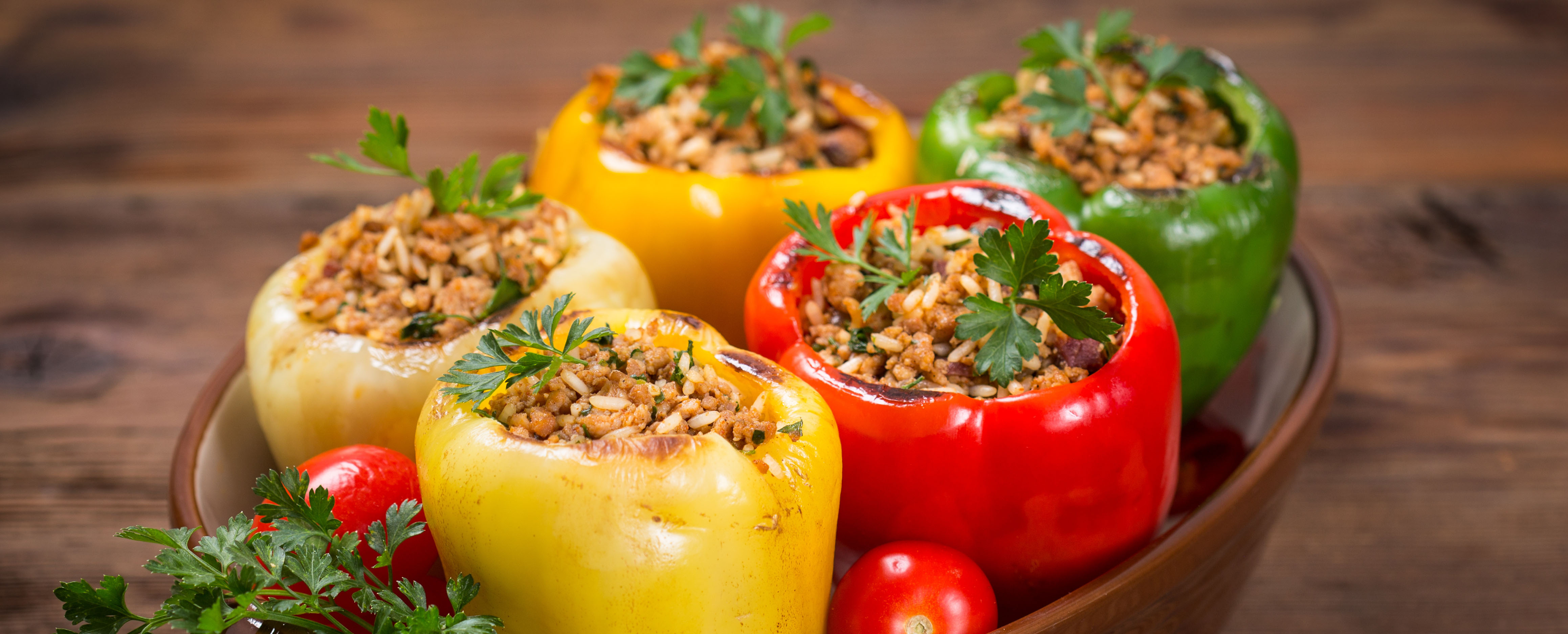 2 Servings, Each Counts as: 5 Life Proteins, 2 Life Carbs, 9 Life Fats

Ingredients

2 whole green peppers
10 ounces ground sirloin
1/4 cup chopped white onion
2/3 cup cooked brown rice
1/4 tsp salt
1 tsp garlic powder
1 small tomato, chopped
1/3 cup light tomato sauce
1/4 cup water
2oz reduced-fat mozzarella cheese, shredded

Directions

1. Cut pepper in half and remove seeds. Cook peppers in boiling water for approximately 5 minutes, until just tender; drain and set aside.
2. Brown beef and onion in a skillet coated with nonfat cooking spray, Add rice, salt, and garlic powder to skillet and heat through.
3. Stuff each pepper half with beef mixture. Coat baking pan with nonfat cooking spray. Place peppers in baking pan. Top with chopped tomato and tomato sauce. Add water to the bottom of a baking pan.
4. Cover and bake at 350 degrees for 30-45 minutes, or until peppers and tomatoes are tender.
5. Uncover; sprinkle with cheese. Place back in the oven and bake until cheese is melted.