Grilled Chicken Breast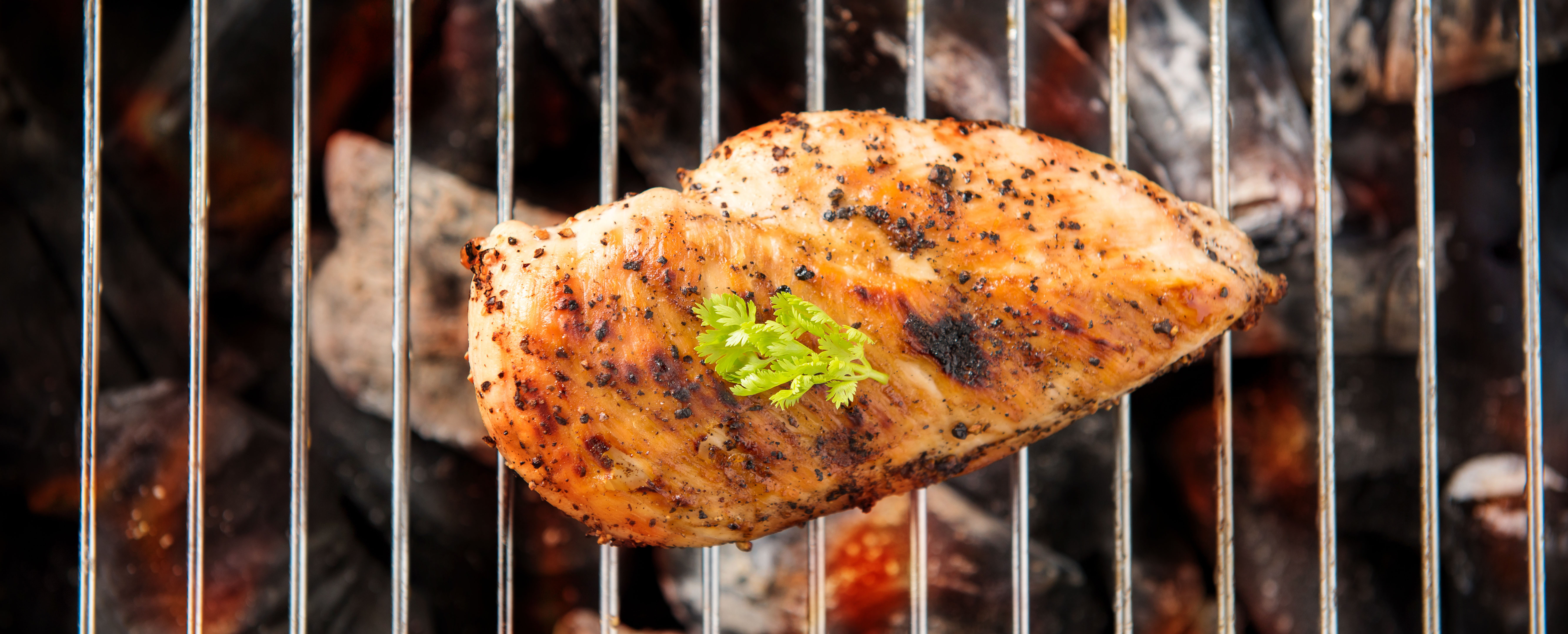 4 Servings, Each Counts as: 3 Life Proteins, 5 Life Carbs, 2 Life Fats
Ingredients:
1 tbsp olive oil

1 cup diced red onion

1 diced red bell pepper

3 minced garlic cloves

1 jalapeno, seeded and minced

1 tsp. ground cumin

1/4 tsp. ground cloves

Salt and pepper

3 cups diced mango

1/4 cup ketchup

2 tbsp apple cider vinegar

2 tbsp molasses

1 tbsp Worcestershire sauce

1 tbsp fresh lime juice

4 boneless, skinless chicken breast halves (4 oz. each)

Directions:
1. Over medium heat, warm oil in a large skillet then add diced onion, and cook for 2 minutes.
2. Add red pepper, garlic, jalapeno, cumin, cloves, ½ tsp. salt, and ¼ tsp. black pepper. Cook for one minute then add mango, ketchup, vinegar, molasses, Worcestershire sauce, and lime juice. Let simmer for 4 minutes then blend in a blender until smooth.
3. Marinade chicken in ¾ of barbeque sauce for 30 minutes.
4. Preheat grill to medium-high heat. Grill chicken until cooked all the way through, around 10 minutes (flipping halfway through).

5. Remove from heat, coat with remaining sauce and serve.