Cajun Salmon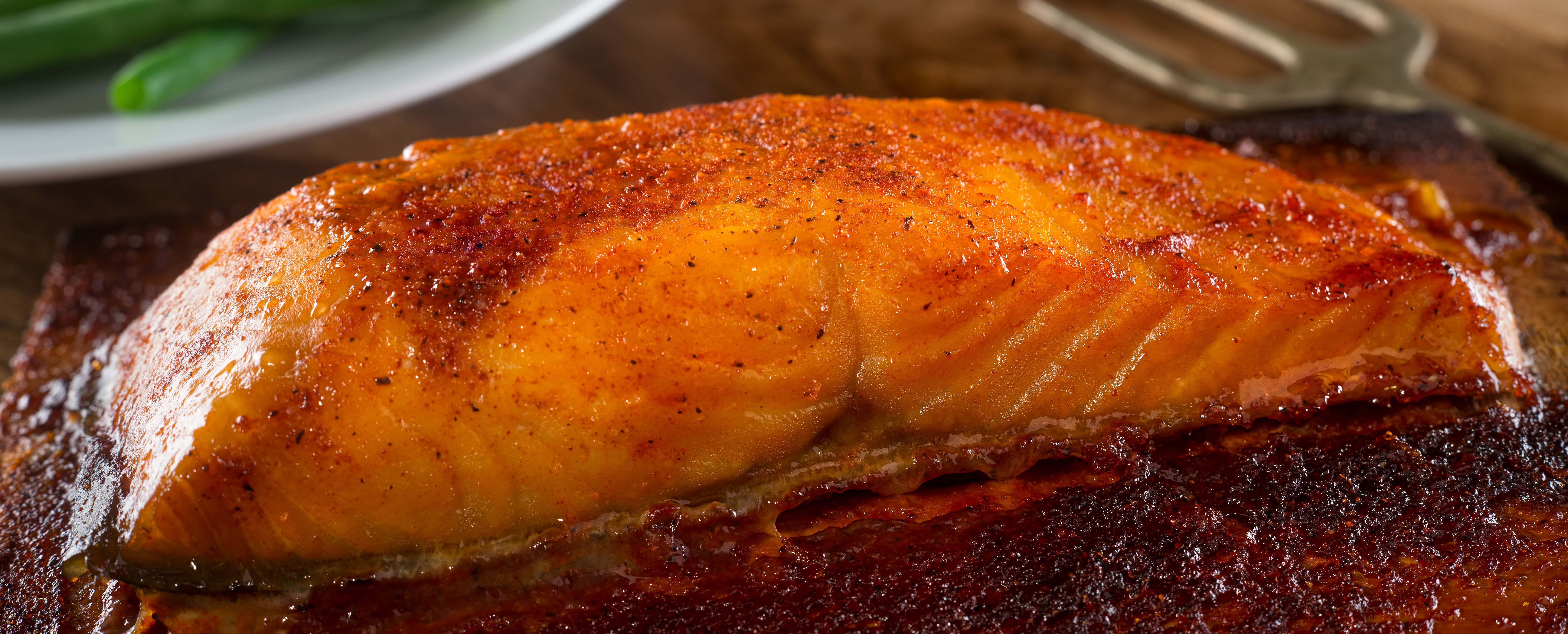 4 Servings, Each Counts as: 3 Life Proteins, 3 Life FatsIngredients:
4 (5 ounce) boneless, skinless salmon fillets

1/4 cup nonfat plain Greek yogurt

1 chopped shallot

2 tbsp finely chopped fresh Italian parsley

2 tsp cider vinegar

1 tsp horseradish

1 tsp. Dijon mustard

1/4 tsp sweet paprika and 1/8 tsp. divided

1/8 tsp garlic powder and ¼ tsp. divided

1/4 tsp salt

1/8 tsp pepper

3 tsp olive oil

Directions:
1. Lay fish out on the counter for 15 minutes.
2. While fish comes to room temperature, whisk together yogurt, shallot, parsley, vinegar, horseradish, mustard, 1/4 tsp. paprika, 1/8 tsp. garlic, and a pinch of salt and pepper in a bowl. Cover and refrigerate.
3. Rinse and dry salmon and brush each side with 2 tsp. of olive oil.
4. Season fish with 1/4 tsp. of salt and garlic powder and 1/8 tsp. of paprika and pepper.
5. Heat 1 tsp. of olive oil in a large skillet over medium-high heat.
6. Add fish and cook for about 5 minutes (when underside is golden).
7. Flip fillet and cook until golden brown (about 2-3 minutes).

8. Bring sauce out of the refrigerator and drizzle over salmon to serve.