Balsamic Chicken & Asparagus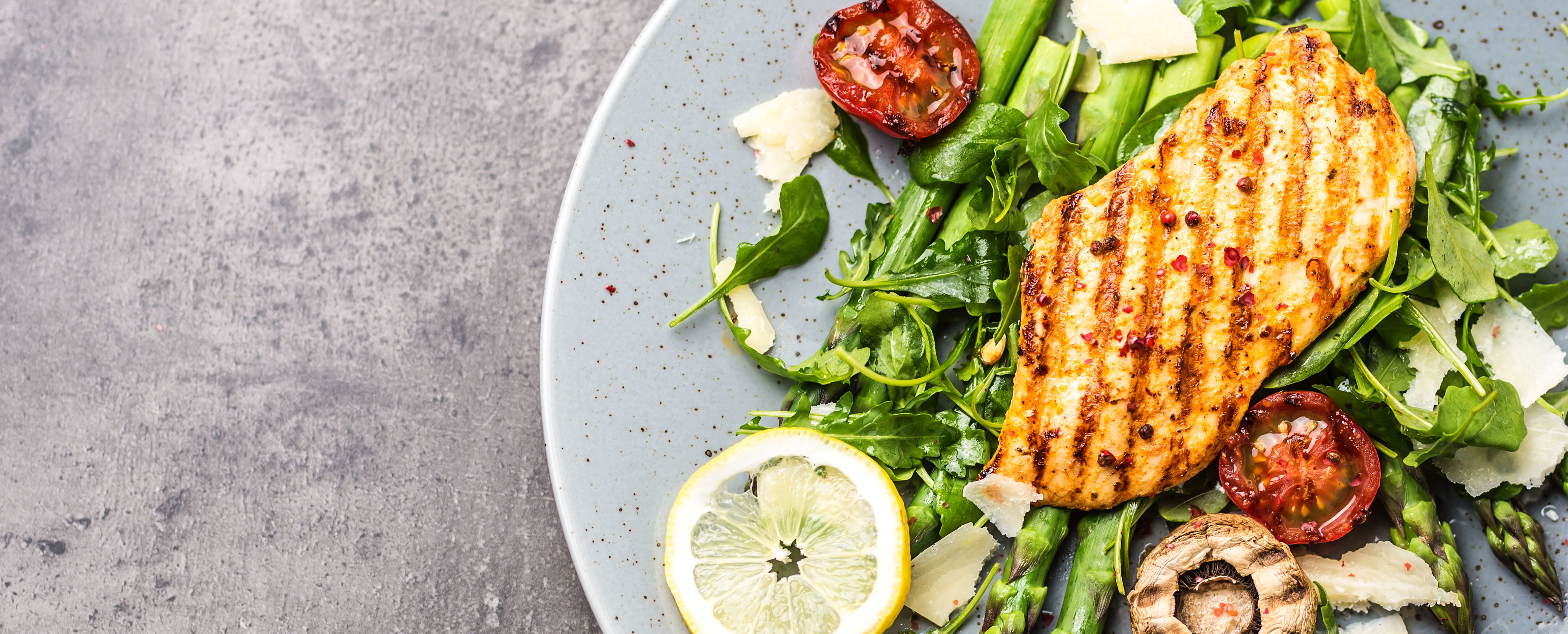 4 Servings, Each Counts as: 3 Life Proteins, 5 Life Carbs, 5 Life FatsIngredients
1/4 cup balsamic vinegar
1/4 cup extra-virgin olive oil, divided
1 tbsp. honey
1 tbsp. Dijon mustard
2 cloves garlic, minced
crushed red pepper flakes
2 lbs. chicken breast tenders
salt
black pepper
1 lb. asparagus, ends trimmed
1 pt. cherry tomatoes, halved
Directions
1. For vinaigrette: In a small bowl, whisk together balsamic, 2 tablespoons oil, honey, mustard, garlic, and red pepper flakes until combined. Set aside.
2. In a large skillet over medium heat, heat remaining oil. Add chicken, season with salt and pepper, and sear until golden, about 3 minutes per side. Remove from pan and set aside.
3. To pan, add asparagus and tomatoes, season with more salt and pepper, and cook until asparagus is bright green and tomatoes are slightly wilted (around 5 minutes).

4. Move veggies to one side, add chicken back in and pour in vinaigrette. Toss veggies and chicken slightly until chicken is cooked through and vinaigrette is thickened, 5 minutes more.