Broccoli and Bacon Breakfast Muffins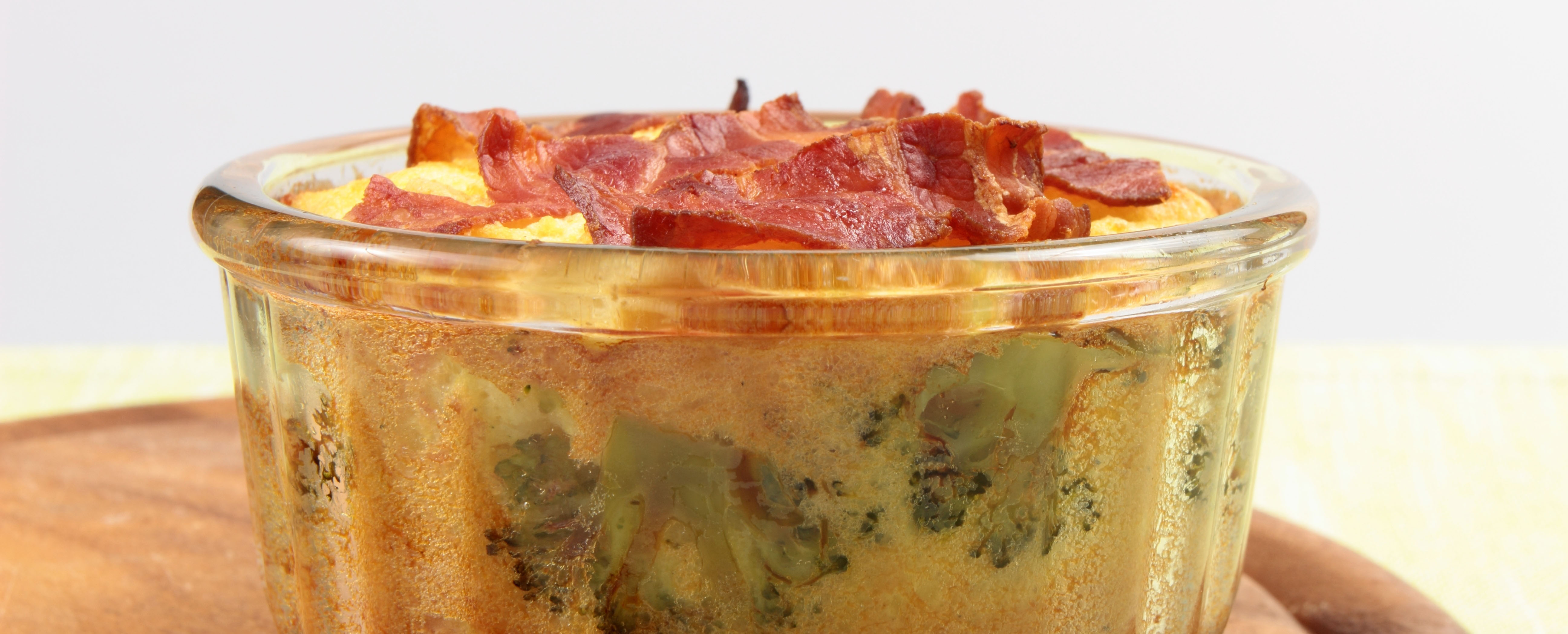 12 Servings, Each Counts as: 1 Life Fat

Ingredients
Cooking Spray
2 cups broccoli florets, cooked until crisp
3 bacon slices, cooked and crumbled
8 large eggs
1/4 cup fat-free milk
1/2 tsp kosher salt
1/2 tsp black pepper
1/2 cup fat-free shredded sharp cheddar cheese

Directions
1. Preheat oven to 350°F.
2. Coat a 12-cup muffin pan with cooking spray. Divide broccoli and bacon evenly among muffin cups.

3. Crack eggs into a large bowl. Add milk, salt, and pepper; stir with a whisk until well combined. Divide egg mixture evenly among muffin cups. Sprinkle cheese evenly on top. Bake at 350°F for 18 minutes or until just set. Cool on a wire rack for 2 to 3 minutes. Carefully run an offset spatula or butter knife around edges to loosen frittatas.