Carrot Ginger Soup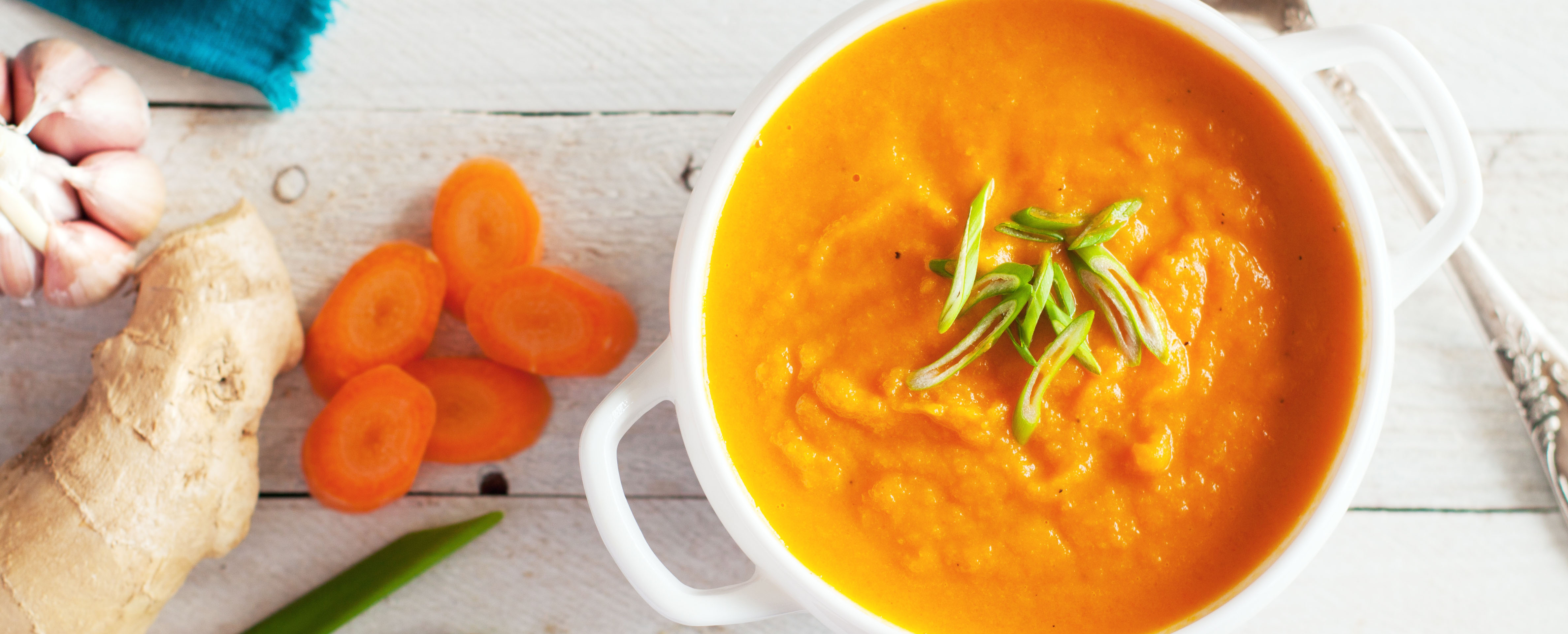 6 Servings, Each Counts as: 2 Life Carbs, 2 Life Fats
Ingredients
1 lb carrots, peeled and chopped
1 medium apple, diced
1 medium onion, diced
Salt and Pepper
3 tbsp avocado oil
3 cups vegetable broth
1 cup skim fat-free milk
1 tsp minced garlic
1 tbsp fresh minced ginger
1/2 tsp turmeric
chopped cilantro
Crushed walnuts

Directions

1. Preheat oven to 425F.
2. Place chopped carrots, onion, and apple on a lined baking sheet. Drizzle with oil and season liberally with salt and pepper, tossing to combine.
3. Roast for 30 minutes, tossing halfway through.
4. Remove from oven and set aside to cool.
5. Add broth, milk, garlic, ginger, turmeric, and veggies to a highspeed blender. If veggies are still hot, be extra careful when blending. Blend until completely smooth and creamy. Season with salt and pepper to taste.
6. Warm on the stove until hot if necessary. Garnish with fresh cilantro and crushed walnuts