Avocado Chicken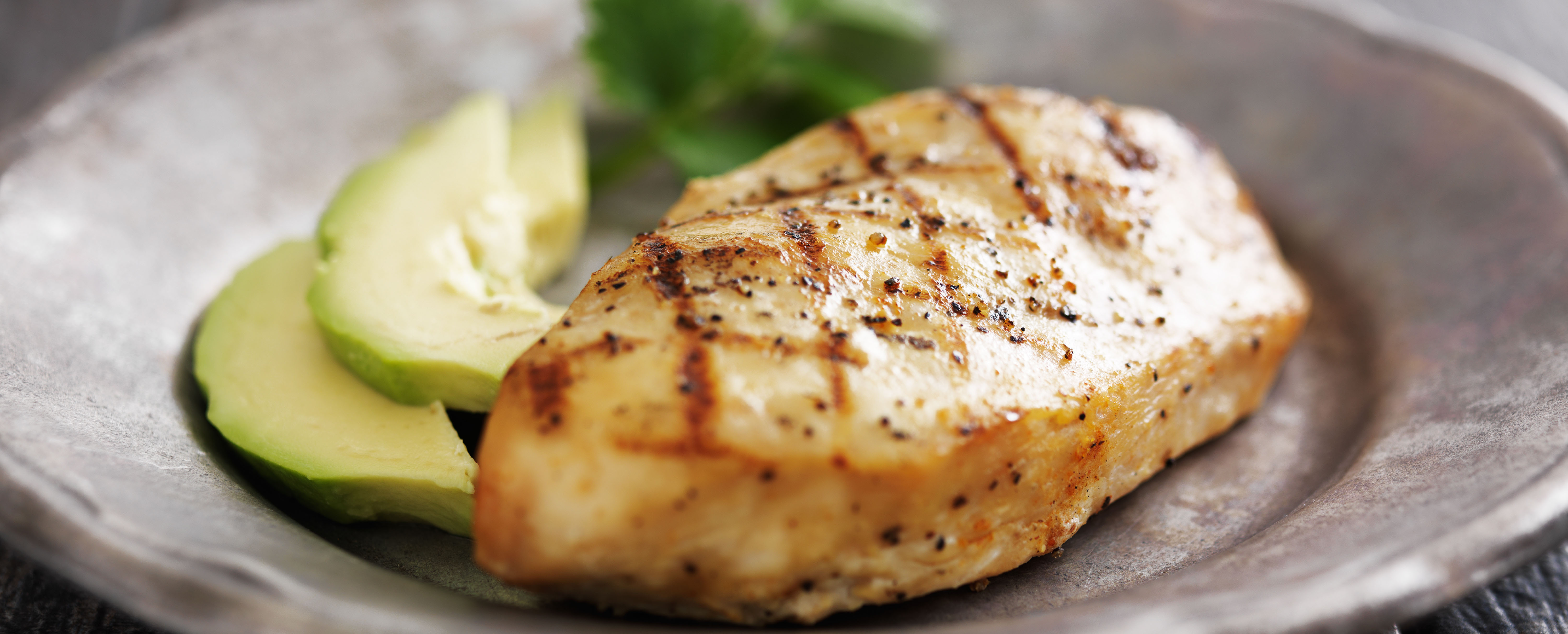 4 Servings, Each Counts as: 5 Life Proteins, 1 Life Carb, 9 Life FatsIngredients
1.5 lb. boneless chicken breast
1/4 cup lime juice
2 tbsp olive oil
1/4 cup fresh cilantro
1/2 tsp ground cumin
1/4 tsp salt
Salsa:
4 avocados, diced
1/2 cup cilantro, diced
3 tbsp lime juice
1/2 tbsp red wine vinegar
1/2 tsp red pepper flakes
1 garlic clove, minced
salt

Directions

1. In a bowl, combine 1/4 cup lime juice, olive oil, 1/4 cup fresh cilantro, ground cumin, and 1/4 tsp salt.
2. In a bowl combine marinade and chicken. Cover with aluminum foil, place in the refrigerator, and marinate for 15 minutes.
3. Preheat grill to high heat. Grill chicken on each side for 5-6 minutes. Once cooked all the way through, remove and let sit.
4. For the salsa, combine avocado, 1/2 cup fresh cilantro, 3 tbsp lime juice, red wine vinegar, red pepper flakes, garlic clove, and salt. Mix to combine.
5. Top chicken with salsa and serve.